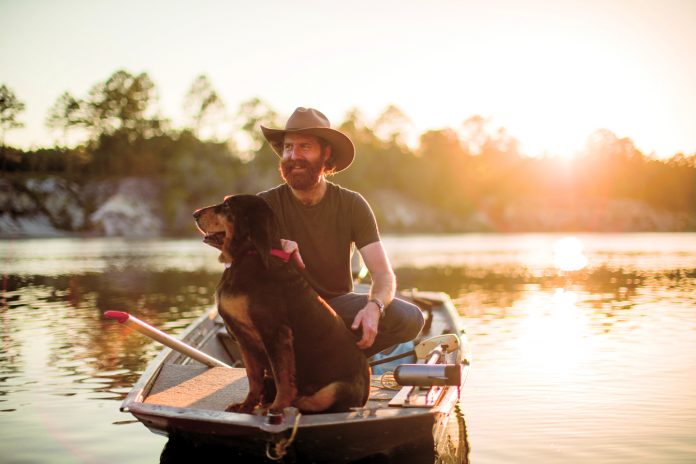 By Bradley Robertson
For the Opelika
Observer
Southern showman and personality Sean Dietrich is coming to the area for a sunset performance at George's Farmers Market. This will be an evening filled with laughter, music and hopefully a few Southern tales.
Dietrich is most widely known for his comical storytelling. He draws close to the roots and traditions of Southern culture while weaving in ideas and changes of our world today. He speaks to all generations of people and will make you laugh out loud and thank the Lord you are Southern, too.
I have yet to meet Dietrich, as I just began reading his work this year. He can take something as simple as a tomato and write an entire story on it that will leave your heart happy. He can also write about people in a way that will make you feel as though you are standing in their midst.
The Opelika Observer began publishing Dietrich's stories in August 2017.
"I feel like his writing helps people connect to one another and helps people see the humor in everyday life," said Observer Publisher Michelle Key.
Humor is the connecting key to Dietrich, as well as his Southern charm.
My personal favorites of Dietrich are his lavish stories, depicting everyday simple life. Folks sittin' on front porches, pot-luck Sunday dinners, fiddle playin' and puppy dogs.
Dietrich also gets close to the heart in some of his writings. He seems to have an understanding and love for all makes and models of people. He doesn't just write about folks; he knows them and shares life with them, and on the surface, he genuinely cares for people too.
I'm delighted to get to share this Southern artist with our community. He is fit for all walks of life and will share music on July 20 with his local band at George's. George's will open at 4:30 p.m., with Dietrich's show beginning at 6 p.m. George's will host food trucks as well as a small handful of local vendors including: Drive by Tacos, O-Town Ice Cream, Hornsby Farms and Bulox Leather.
Tickets are available through Brown Paper Tickets, "Sean of the South." General admission tickets are $25 each. Pre-party tickets are $50 each and includes a meet and greet with Dietrich at 5 p.m., as well as drinks and light eats. Bring your own chairs, event is on the lawn, rain or shine.
Dietrich will be around after the show with his guests. He will also be selling his newest book release, "Stars of Alabama."
You may also find the event on Facebook, George's Farmers Market.
About Dietrich
"Sean Dietrich is a columnist, novelist and radio talk show host, known for his commentary on life in the American South," as quoted in his biography on his website, www.seandietrich.com. Those interested may also find Dietrich on Facebook and Instagram, Sean of the South.