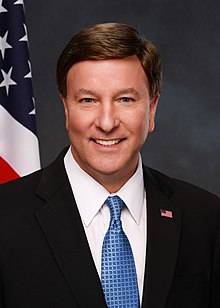 Special to the
Opelika Observer
As many folks may have seen recently in the news, the U.S. Department of Health and Human Services (HHS) announced last Saturday that the Center for Domestic Preparedness (CDP) in Anniston would be used as a quarantine center for some Americans exposed to Coronavirus.
I was floored when I learned of the plan on Saturday around lunchtime and immediately started working with local officials, Governor Ivey, Senator Shelby and President Trump to stop it.
As Alabamians, we are and have always been compassionate people. We pride ourselves in helping our fellow brothers and sisters, but in this case, bringing these infected individuals to Anniston would have been a recipe for disaster – both for Anniston and for the infected individuals.
The CDP is a world-class, one-of-a-kind training facility. We are so fortunate to have it right in our back yard in Calhoun County. However, the CDP is not a medical facility – it is a hands-on training facility. It simply does not have the infrastructure to house these individuals safely.
On top of that, the local hospitals in the area are in no way equipped to handle this deadly, airborne virus.
The entire plan was completely flawed from the get-go. Anniston and the CDP are simply not prepared to take on the appropriate levels of care needed for these Americans who were exposed. It wasn't fair to them.
Thank goodness East Alabama has President Trump's ear.
In a whirlwind almost 24 hours, I spoke to the president to explain the situation. I then spoke to President Trump a second time along with Secretary Alex Azar. Then on Sunday afternoon, President Trump called me to say he cancelled the plan. Thank you, President Trump!
I cannot thank President Trump enough for standing up for us and ensuring this plan was not carried out. It wasn't right for Anniston and it wasn't right for the Coronavirus patients.
Please sign up for my e-Newsletter and the Rogers' Roundup by visiting my custom website at: www.mikerogers.house.gov.
To stay up to date, follow any or all of my social platforms as well.
You can like my Facebook page at facebook.com/CongressmanMikeDRogers, follow me on Twitter and Instagram using the handle @RepMikeRogersAL and subscribe to my YouTube page by visiting youtube.com/MikeRogersAL03.