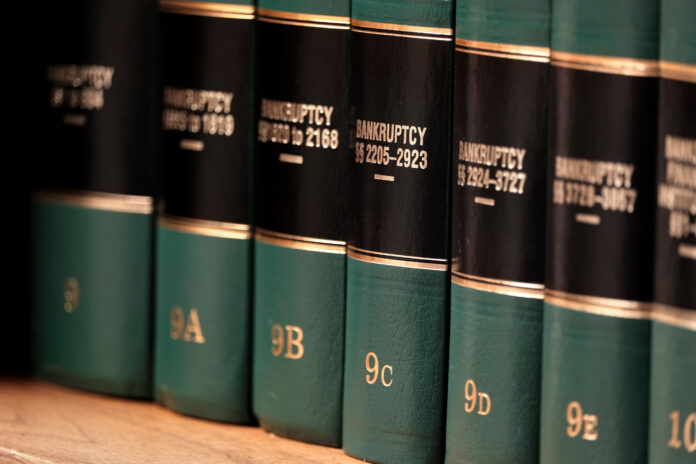 Advertisement For Completion In accordance with Chapter 1, Title 39, Code of Alabama, 1975, as amended, notice is hereby given that Synagro WWT, Inc. Contractor, has completed the Contract for the Improvement of the Process Residuals Removal and Disposal at R.A. Betts Water Treatment Plant for the State of Alabama and the County of Lee / Auburn, Owner(s), and have made request for final settlement of said Contract. All persons having any claim for labor, materials, or otherwise in connection with this project should immediately notify The Utilities Board of the City of Opelika, 4055 Water Street, Opelika, AL 36803, Synagro WWT, Inc. 435 Williams Court, Suite 100, Baltimore, MD 21220
Legal Run 10/26/23, 11/2/23,11/9/23 & 11/16/23
---
IN THE PROBATE COURT FOR LEE COUNTY, ALABAMA
IN THE MATTER OF THE ESTATE OF LOUIS FRANK MORGAN, DECEASED
CASE NO.: 2023-484
NOTICE TO CREDITORS
Letters Testamentary of said deceased having been granted Ellen Louise Ballard Personal Representative on the 18th day of October, 2023, by Honorable Bill English, Judge of Probate Court of Lee County, notice is hereby given that persons having claims against said estate are hereby required to present the same within time allowed by law or the same will be barred.
Ellen Louise Ballard
Legal Run 10/26/23, 11/2/23 & 11/9/2023
---
NOTICE OF APPOINTMENT
ESTATE OF SARAH L. THOMAS, DECEASED
COURT OF PROBATE LEE COUNTY
Letters of Administration of said deceased having been granted to the undersigned on the 20th day of October,2023, by the Hon. Bill English, Judge of Probate County, notice is hereby given that all persons having claims against said estate are hereby required to prevent the same within time allowed by law or the same will be barred.
Witness my hand and seal this the 20th day of October, 2023.
CRAWFOD S. MELTON
Legal Run 10/26/23, 11/2/23 & 11/9/23
---
IN THE PROBATE COURT OF LEE COUNTY, ALABAMA
THE STATE OF ALABAMA – LEE COUNTY
CASE NO.: 2023-435
NOTICE OF PUBLICATION
Letters of Testamentary of said deceased having been granted to HEATHER CHRISTINE BARKER, Executorix, on the 29th day of September, 2023, by the Honorable Bill English, Judge of Probate County, notice is hereby given that all persons having claims against said estate are hereby required to prevent the same within time allowed by law or the same will be barred.
Heather Christine Barker, Executorix of the Estate of Brandon Wayne Barker, deceased
Legal Run 10/26/23, 11/2/23 & 11/9/23
---
NOTICE OF APPOINTMENT
ESTATE OF PATRICIA ANN HARRIS, DECEASED
COURT OF PROBATE, LEE COUNTY
Letters Testamentary of said deceased having been granted
undersigned on the 24th day of October, 2023, by the Hon. Bill English, Judge of the
Probate Court of Lee County, notice is hereby given that all persons having claims
against said estate are hereby required to present the same within time allowed by law
or the same will be barred.
Witness our hands, and dated this the 24th day of October, 2023
CRYSTAL JENKINS
Legal Run 10/26/2023, 11/2/2023 & 11/9/2023
---
NOTICE OF APPOINTMENT
ESTATE OF JENNIE H. LOWERY, DECEASED
COURT OF PROBATE, LEE COUNTY
Letters Testamentary of said deceased having been granted
undersigned on the 24th day of October, 2023, by the Hon. Bill English, Judge of the
Probate Court of Lee County, notice is hereby given that all persons having claims
against said estate are hereby required to present the same within time allowed by law
or the same will be barred.
Witness our hands, and dated this the 24th day of October, 2023
CRYSTAL JENKINS
Legal Run 10/26/2023, 11/2/2023 & 11/9/2023
---
IN THE PROBATE COURT OF LEE COUNTY, ALABAMA
In the Matter of the Estate of James C. Manning, Deceased
Case No. 2023-234
NOTICE OF APPOINTMENT OF ADMINISTRATOR AND NOTICE TO FILE CLAIMS
Letters of Administration on the Estate of James C. Manning, deceased, having been
Granted to the undersigned Paula Kersey on the 28th day of April, 2023, by the Honorable Bill English, Judge of Probate of said county, notice is hereby given that all persons having claims against said estate are hereby required to present the same within the time allowed by law or the same will be barred.
/s/ Paula Kersey
Paul Kersey, Administrator, Estate of James C. Manning, deceased.
Legal Run 11/2/23,11/9/23 & 11/16/23
---
Notice of Completion
McElhenney Construction Company, LLC. hereby gives notice of completion of contract with The Alabama Department of Transportation for construction of Project Number ATRP2-41-2022-456 in Lee County, AL. This notice will appear for four consecutive weeks beginning on November 2, 2023, and ending on Nov.22 , 2023. All claims should be filed at P.O. Box 1409 Theodore, AL 36590 during this period.
Legal Run 11/2/23, 11/9/23, 11/16/23 & 11/22/23.
---
STATE OF ALABAMA
LEE COUNTY PROBATE COURT
CASE NO. 2023-523
ESTATE OF SYLVIA TALEEDA SHARPE, DECEASED
NOTICE OF APPOINTMENT OF ADMINISTRATOR
Letters of Administration of the Estate of Sylvia Taleeda Sharpe, deceased having been granted to Tia Bell Glenn this 25th day of October 2023, by the Honorable Bill English, Judge of the Probate Court of Lee County, notice is hereby given that all persons having claims against said estate are hereby required to present the same within time allowed by the law or the same will be barred.
Tia Bell Glenn, Personal Representative
Jeffery A. Hilyer
334-745-2564
Attorney at Law
P.O. Box 30
Opelika, AL 36803-0030
Legal Run 11/2/23, 11/9/23, 11/16/23
---
IN THE PROBATE COURT FOR LEE COUNTY, ALABAMA
IN THE MATTER OF THE ESTATE OF: ERNEST FRANCIS CASEY, JR.
Deceased.
Case No.: 2023-545
NOTICE TO CREDITORS
Letters of Administration of said deceased having been granted to Benjamin H. Parr, Personal Representative on the 25th day of October 2023, by Honorable Bill English, Judge of Probate Court of Lee County, notice is hereby given that all persons having claims against said estate are hereby required to present the same within time allowed by law or the same will be barred.
Legal Run 11/2/23, 11/9/23, 11/16/23
---
IN THE PROBATE COURT FOR LEE COUNTY, ALABAMA IN THE MATTER OF THE ESTATE OF: ONIE DORA BARBREY.
Case No.: 2023-504
NOTICE TO CREDITORS
Letters of Administration of said deceased having been granted to George Edward Barbrey, Personal Representative on the 25th day of October 2023, by Honorable Bill English, Judge of Probate Court of Lee County, notice is hereby given that all persons having claims against said estate are hereby required to present the same within time allowed by law or the same will be barred.
George Edward Barbrey
Legal Run 11/2/23, 11/9/23, 11/16/23
---
IN THE CIRCUIT COURT OF LEE COUNTY, ALABAMA
T.S. PROPERTIES, LLC, Plaintiff,
v. ANNIE MAE MCGHEE, and
Her heirs or devisees, if deceased, A certain tract or parcel of Real Property located in Lee County, Alabama, AND any Party Claiming an Interest to a certain tract or parcel of Real Property located in Lee County, Alabama,
Defendants.
CV-2023-900154
NOTICE OF ACTION
To: All Defendants herein, whose whereabouts are unknown and which cannot be ascertained after the exercise of reasonable diligence.
You are hereby notified that on the 3rd day of May 2023 a Bill to Quiet Title was filed in the Circuit Court of Lee County, Alabama, regarding the following described real property:
A tract or parcel of land, with all buildings and improvements thereon, in the City of Opelika, Lee County, Alabama, formerly known as 51 Clanton Street (now known as 1408 Clanton Street) and otherwise described as follows:
Said lot being located at the Northwesterly corner of intersection of Cherry Street, (sometimes formerly known as Hardaway Street) and Clanton Street and more particularly described as follows: Beginning at the Northwesterly corner of the rectangle formed by the intersection of said Cherry Street (formerly known as Hardaway Street) and Clanton Street; thence westerly along the Northerly margin of Cherry Street 200 feet; thence at right angles in a Northerly direction for a distance of 100 feet; thence at right angles in an Easterly direction parallel with said Cherry Street to the Westerly margin of
Clanton Street, the distance being 197-1/2 feet, more or less, and thence Southerly along said margin of Clanton Street, to the point of beginning, being the same property conveyed to C.G. Littleton and W.L. Littleton by G.N. Hodge, et al, by deed dated March 27, 1923, and of record in the Office of the Probate Judge of said County in Records of Deeds, Volume 135 at Page 367 and being the same property conveyed to Cliff Collum and Nora Collum by C.H. Littleton, et al, by deed dated March 24, 1953, and of record in the office of Probate Judge of Lee County, Alabama, in Records of Deeds, Volume 392, at Page 421.
All persons having an interest in said lands or any portion thereof, claiming any title thereto or any encumbrance or lien thereon, are hereby directed to plead, answer, or otherwise respond to the Complaint on or before the expiration of 30 days after the last publication of this notice, or thereafter suffer judgment by default to be rendered against them it being intended that this notice shall be used to perfect service against all parties who cannot be personally served with a copy of the Complaint.
Done this the 26th day of October, 2023.
Mary Roberson
Circuit Court Clerk, Lee County
Jarret A. Layson
830 Avenue A, Suite B Opelika, Alabama 36801
Telephone Number: 334-745-3333
Fax: 334-460-2287
iarrel iklawoffice.com
Legal Run 11/2/23, 11/9/23, 11/16/23 & 11/22/23
---
INVITATION TO BID
24004
Sealed bids for the construction of
Traffic Signal Installation at SR 51 at Gateway Drive
shall be received at the Opelika City Hall 2nd Floor Conference Room, 204 South Seventh Street, Opelika, Alabama, until 2:00 p.m., local time on November 28, 2023, and then publicly opened and read aloud. All interested parties are invited to attend. Only bids from competent general contractors will be considered. At the time of contract award, the successful bidder must be a properly licensed general contractor. The attention of all bidders is called to the provisions of State law governing "General Contractors" as set forth in the Ala. Code §34-8-1, et.seq. (1975) and rules and regulations promulgated pursuant thereto. Bidders must be licensed by the Licensing Board for General Contractors when bids are submitted.
Bidders are required to have a State of Alabama General Contractor's License with a specialty of "Highways and Streets, Clearing and Grubbing, Earthwork, Erosion, Site Work, Grading or Municipal and Utility". All bidders must submit with their proposal, contractor's license number and a copy of the license. State law Ala. Code §34-8-8(b) requires all bids to be rejected which do not contain the contractor's current license number. Evidence of this license shall be documented on the outside of the sealed bid.
All bidders shall possess all other licenses and/or permits required by applicable law, rule or regulation for the performance of the work.
Drawings and Specifications may be examined at the Office of the City Engineer located at 700 Fox Trail, Opelika, Alabama, and phone number: 334-705-5450. Bid documents may be obtained from the Office of the City Engineer at no charge as an electronic file if the bidder supplies a storage drive or as an email attachment or electronic drop box. Bid documents may also be downloaded from the City's website at www.opelika-al.gov/bids.aspx.
The bidder's proposal must be submitted on the complete original proposal furnished to him/her by the City of Opelika. All information in the proposal must be completed by the bidder for the proposal to be accepted.
A Bid Bond in the amount of five (5) percent of the bid amount made payable to the City of Opelika must accompany each bid. Performance and Payment Bonds for the full contract sum will be required of the successful bidder. The right is reserved by the Owner to reject all Bids and to waive irregularities.
Envelopes containing bids must be sealed, marked, addressed as follows, and delivered to: Lillie Finley, Purchasing-Revenue Manager, City of Opelika, 204 South 7th Street, P.O. Box 390, Ope¬li¬ka, Alabama, 36803-0390. Attn: Traffic Signal Installation at SR 51 at Gateway Drive
LILLIE FINLEY- PURCHASING-REVENUE MANAGER
CITY OF OPELIKA
204 SOUTH SEVENTH STREET (36801)
POST OFFICE BOX 390 (36803-0390)
OPELIKA, ALABAMA
PH: (334) 705-5120
Legal Run 11/9/2023, 11/16/2023 & 11/22/2023
---
INVITATION TO BID
24006
Sealed bids for the construction of Floral Park Renovations shall be received at the Opelika City Hall 2nd Floor Conference Room, 204 South Seventh Street, Opelika, Alabama, until 2:00 p.m., local time, Tuesday, December 5, 2023, and then publicly opened and read aloud. All interested parties are invited to attend. Only bids from competent general contractors will be considered. At the time of contract award, the successful bidder must be a properly licensed general contractor. The attention of all bidders is called to the provisions of State law governing "General Contractors" as set forth in the Ala. Code §34-8-1, et.seq. (1975) and rules and regulations promulgated pursuant thereto. Bidders must be licensed by the Licensing Board for General Contractors when bids are submitted.
A Pre-Bid Meeting will be held at the same location as bids are to be opened at 2:00 p.m., CST on Monday, November 27, 2023, for the purpose of reviewing the project and answering Bidder's questions. Attendance at the Pre-Bid Conference is not mandatory, but highly recommended for all General Contractor Bidders intending to submit a Proposal and is recommended for all Subcontractors.
Bidders are required to have a State of Alabama General Contractor's License with a specialty of "Highways and Streets, Clearing and Grubbing, Earthwork, Erosion, Site Work, Grading or Municipal and Utility". All bidders must submit with their proposal, contractor's license number and a copy of the license. State law Ala. Code §34-8-8(b) requires all bids to be rejected which do not contain the contractor's current license number. Evidence of this license shall be documented on the outside of the sealed bid.
All bidders shall possess all other licenses and/or permits required by applicable law, rule or regulation for the performance of the work.
Drawings and specifications may be obtained from the office of Seay, Seay & Litchfield, P.C., 570 Devall Drive, Suite #304, Auburn, AL 36832, (334) 781-6029 ext. 301, at no charge as an electronic file if the bidder supplies a storage drive or as an email attachment. Bidders may email Nick Vansyoc at nvansyoc@sslarch.com for drawings and RFIs. Additionally, bid documents are available on the City of Opelika's website at www.opelika-al.gov/bids.aspx.
The bidder's proposal must be submitted on the complete original proposal furnished to him/her by the City of Opelika. All information in the proposal must be completed by the bidder for the proposal to be accepted.
A Bid Bond in the amount of five (5) percent of the bid amount made payable to the City of Opelika must accompany each bid. Performance and Payment Bonds for the full contract sum will be required of the successful bidder. The right is reserved by the Owner to reject all Bids and to waive irregularities.
Envelopes containing bids must be sealed, marked, addressed as follows, and delivered to: Lillie Finley, Purchasing-Revenue Manager, City of Opelika, 204 South 7th Street, P.O. Box 390, Ope¬li¬ka, Alabama, 36803-0390. Attn: Floral Park Renovations
LILLIE FINLEY- PURCHASING-REVENUE MANAGER
CITY OF OPELIKA
204 SOUTH SEVENTH STREET (36801)
POST OFFICE BOX 390 (36803-0390)
OPELIKA, ALABAMA
PH: (334) 705-5120
Legal Run 11/9/2023, 11/16/2023 & 11/22/2023
---
NOTICE OF PUBLIC HEARING
NOTICE IS HEREBY GIVEN that the City Council of the City of Opelika will hold a Public Hearing on Tuesday, December 5, 2023, at 6:00 p.m. in the Courtroom of the Opelika Municipal Court Building, 300 Martin Luther King Boulevard, Opelika, Lee County, Alabama.
PURPOSE
The purpose of said Public Hearing will be to consider the adoption of an ordinance to amend Ordinance Number 124-91 (entitled "Zoning Ordinance of the City of Opelika") adopted on September 17, 1991. At said Public Hearing all who desire to be heard shall have the opportunity to speak for or in opposition to the adoption of the following ordinance:
ORDINANCE NO. __
AN ORDINANCE TO AMEND THE ZONING
ORDINANCE AND ZONING MAP OF THE CITY OF OPELIKA
BE IT ORDAINED by the City Council (the "City Council") of the City of Opelika, Alabama (the "City") as follows:
Section 1. That Ordinance 124-91 entitled "Zoning Ordinance City of Opelika, Alabama", adopted on September 17, 1991, and the Zoning Map of the City of Opelika provided for and referred to therein, as previously amended and/or modified, be and the same is hereby amended by rezoning or redistricting the parcel of land hereinafter in this section described, so as to change such parcel from one class of district to another class of district as follows, to-wit:
From a R-5 District (High-Density Residential District) to a C-2, GC-P District (Office/Retail, Gateway Corridor Primary Overlay District), the parcel of land hereinafter described:
PARCEL l
COMMENCING AT THE SOUTHEAST CORNER OF SEC. 10, TOWNSHIP 17 NORTH, RANGE 26 EAST IN OPELIKA, LEE COUNTY ALABAMA; THENCE WEST 826.92 FEET; THENCE NORTH 2607.57 FEET TO THE TRUE POINT OF BEGINNING OF THE PARCEL OF LAND HEREIN DESCRIBED; THENCE N 88°39'15" W, 742.52 FEET TO THE SOUTHEASTERLY R/W LINE OF VETERAN'S PARKWAY: THENCE ALONG SAID R/W LINE, N 58°23'02" E, 219.56 FEET; THENCE NORTHEASTERLY, BEING A CURVE CONCAVE NORTHWESTERLY, HAVING AN ARC LENGTH OF 312.37 FEET, A RADIUS OF 1220.90 FEET, A CHORD BEARING OF N 51°03'15" E, AND A CHORD LENGTH OF 311.52 FEET TO THE INTERSECTION OF THE LAST MENTIONED R/W LINE WITH THE SOUTHWESTERLY R/W LINE OF THE NORFOLK SOUTHERN RAILWAY, THENCE SOUTHEASTERLY ALONG THE LAST MENTIONED R/W LINE BEING A CURVE CONCAVE SOUTHWESTERLY, HAVING AN ARC LENGTH OF 453.83 FEET, A RADIUS OF 5010.36 FEET, A CHORD BEARING OF S 43°38'02" E, AND A CHORD LENGTH OF 453.68 FEET TO THE TRUE POINT OF BEGINNING CONTAINING 2.62 ACRES +/-
PARCEL 2
COMMENCING AT THE SOUTHEAST CORNER OF SEC. 10, TOWNSHIP 17 NORTH, RANGE 26 EAST IN OPELIKA, LEE COUNTY ALABAMA; THENCE WEST 826.92 FEET; THENCE NORTH 2607.57 FEET, THENCE N 88°39'15" W, 742.52 FEET TO THE SOUTHEASTERLY R/W LINE OF VETERAN'S PARKWAY; THENCE N 46°19'30" W TO THE INTERSECTION OF THE NORTHWESTERLY R/W LINE OF VETERANS PARKWAY AND THE NORTHWESTERLY MARGIN OF AN ABANDONED RAILROAD BED SAID POINT BEING THE TRUE POINT OF BEGINNING OF THE PARCEL OF LAND HEREIN DESCRIBED; THENCE ALONG SAID MARGIN, N 23°44'35" W, 55.45 FEET; THENCE N 35°18'35" W, 435.40 FEET: THENCE N 47°54'35" W, 309.70 FEET: THENCE N 54°49'35" W, 185.19 FEET, THENCE N 51°42'46" W, 349.20 FEET TO THE INTERSECTION OF SAID MARGIN WITH THE SOUTHEASTERLY R/W LINE OF WAVERLY PARKWAY (OLD US 280), THENCE ALONG SAID R/W LINE, N 61°57'23" E, 333.85 FEET TO THE INTERSECTION OF SAID R/F LINE WITH THE SPUTHWESTERLY R/W LINE OT THE NORFOLK SOUTHERN RAILWAY: THENCE ALONG THE LAST MENTIONED R/W LINE,S 56°ll'54" E, 485.21 FEET; THENCE SOUTHEASTERLY, BEING A CURVE CONCAVE SOUTHWESTERLY, HAVING AN ARC LENGTH OF 841.06 FEET; A RADIUS OF 5767.63 FEET, A CHORD BEARING OF S 52°01'15" E, AND A CHORD LENGTH OF 840.31 FEET TO THE INTERSECTION WITH SAID R/W LINE WITH THE NORTHWESTERLY R/W LINE OF VETERAN'S PARKWAY; THEN SOUTHWESTERLY ALONG THE LAST MENTIONED R/W LINE BEING A CURVE CONCAVE NORTHWESTERLY, HAVING AN ARC LENGTH OF 271.61 FEET, A RADIUS OF 1115.36 FEET, A CHORG BEARING OF S 50°5b'04" W, AND A CHORD LENGTH OF 270.94 FEET; THENCE S 58°23'02" W, 259.07 FEET TO THE TRUE POINT OF BEGINNING CONTAINING 11.60 ACRES +/-.
The above-described property contains 14.22 acres, more or less, and is located in the 3500 block of Waverly Parkway. Said property is also accessed from Veterans Parkway.
Section 2. Any ordinance or part thereof in conflict with provisions of this Ordinance be and the same are hereby repealed.
Section 3. This Ordinance shall be published in a newspaper of general circulation in the City of Opelika, Lee County, Alabama.
All interested persons are invited to attend the public hearing and be heard. Written comments concerning the above matter may be mailed to the City Clerk at P.O. Box 390, Opelika, AL 36803 at any time prior to the public hearing and may be further submitted to the City Council at the meeting and the public hearing.
Please contact Brian Weiss, the City's ADA Coordinator, at 334-705-5134 at least two (2) working days prior to the meeting if you require special accommodations due to any disability.
WITNESS my hand this the 9th day of November, 2023.
/s/ Russell A. Jones, CMC CITY CLERK OF THE CITY OF OPELIKA, ALABAMA
Legal Run 11/09/2023
---
IN THE MATTER OF THE ESTATE OF MARY ESTHER HARRIS FENN, DECEASED
CASE NO.: 2022-529
IN THE PROBATE COURT OF LEE COUNTY, ALABAMA
Letters Testamentary on the estate of said decedent having been granted to the undersigned on the 12th day of September, 2022, by the Hon. Bill English, Judge of the Probate Court of Lee County, Alabama, notice is hereby given that all persons having claims against said estate are hereby required to present the same within time allowed by law or the same will be barred.
SUE FENN JOSSERAND
Personal Representative
D. Carter Weeks
Samford & Denson, LLP
P.O. Box 2345
Opelika, AL 36803-2345
Legal Run 11/9/2023, 11/16/2023, 11/22/2023
---
NOTICE TO CREDITORS
ESTATE OF RONALD RUSSELL RAGON, DECEASED
PROBATE COURT OF LEE COUNTY, ALABAMA
CASE NO: 2023-496
NOTICE TO CREDITORS
Take Notice that LETTERS OF ADMINISTRATION of said deceased having been granted to Margaret Lynn Fletcher on the 31st day of October, 2023, by the Honorable Bill English, Judge of the Probate Court of Lee County, Alabama.
Notice is hereby given that all persons having claims against said estate are hereby required to present the same within time allowed by law or the same will be barred.
Margaret Lynn Fletcher
Legal Run 11/9/23, 11/16/2023 & 11/22/2023
---
IN THE CIRCUIT COURT OF LEE COUNTY, ALABAMA
MICAYLA HEARD, et al., Plaintiffs,
V.
KENY FELIPE SALES, et al., Defendants.
Case No. CV-2022-900404
LEGAL NOTICE
In this cause it is made to appear to the Court, by the affidavit of the Plaintiff, that Keny Felipe Sales and Cleyver Yovany Felipe Sales defendant(s) are either nonresidents of the State of Alabama, whose residence is unknown and cannot be ascertained after reasonable effort, or if being residents, either their residence is unknown and cannot be ascertained after reasonable effort or they have been absent from the State more than thirty days since the filing of the comp1aint in this clause, or they have concealed themselves so that process cannot be served upon them, and further, that defendant(s) are over the age of nineteen years.
It is therefore, ordered by the Court that publication be made in a newspaper published in Lee County in the State of Alabama, for four consecutive weeks, and the said defendant(s) are hereby notified of the issuance of said summons and complaint, and to be and appear if they think proper to defend this suit at the present term of this Court, and within thirty days after this notice by publication is completed.
Done this the 31st day of October, 2023
Clerk of the Circuit Court|
Lee County, Alabama
2311 Gateway Drive, Room 104
Opelika, AL 36801
Legal Run 11/9/23, 11/16/23, 11/22/23 & 11/30/23
---
NOTICE OF COURT PROCEEDING
IN THE PROBATE COURT OF LEE COUNTY, ALABAMA
Notice of the filing of Petition for Summary Distribution
In the Estate of JAMES MASON GASTON, deceased
Notice is hereby given that a Petition for Summary Distribution has been filed in the LEE COUNTY Probate Office by CINDY WILKERSON GASTON on NOVEMBER IST, 2023, pursuant to Section 43-2-690, Code of Alabama and that 30 days after the notice of publication hereof and pursuant to law the Court shall be requested to enter an Order directing Summary Distribution of the estate of said decedent.
BILL ENGLISH / PROBATE JUDGE
LEGAL RUN 11/09/2023
---
STORAGE TREASURES AUCTION
Extra Space Storage (Life Storage) will hold a public auction to sell personal property described below belonging to those individuals listed below at the location indicated:
(3951 Pepperell Pkwy ) Thursday, (Nov 16, 2023) at 10:00AM
Unit C33   
Unit C50
Unit C105
The auction will be listed and advertised on www.storagetreasures.com. Purchases must be made with cash only and paid at the above referenced facility in order to complete the transaction. Extra Space Storage may refuse any bid and may rescind any purchase up until the winning bidder takes possession of the personal property.
Legal Run 11/09/2023
---
STORAGE TREASURES AUCTION
Extra Space Storage, on behalf of itself or its affiliates, Life Storage or Storage Express, will hold a public auction to sell personal property described below belonging to those individuals listed below at the location indicated:
2020 S. College St. Auburn, AL 36832 Thursday, November 16th at 10:00AM
Unit B193 
Unit B207
Unit C350
Unit C363
Unit C421
Unit D438
Unit D459
Unit D467
The auction will be listed and advertised on www.storagetreasures.com. Purchases must be made with cash only and paid at the above referenced facility in order to complete the transaction. Extra Space Storage may refuse any bid and may rescind any purchase up until the winning bidder takes possession of the personal property.
Legal Run 11/9/2023
---
STORAGE TREASURES AUCTION
Extra Space Storage (Life Storage) will hold a public auction to sell personal property described below belonging to those individuals listed below at the location indicated:
(1231 Gatewood Dr. Auburn Al. 36830) Thursday, (11-16-2023) at 10:00AM
Unit 194  
Unit 321
Unit 609
Unit 615
Unit 619
The auction will be listed and advertised on www.storagetreasures.com. Purchases must be made with cash only and paid at the above referenced facility in order to complete the transaction. Extra Space Storage may refuse any bid and may rescind any purchase up until the winning bidder takes possession of the personal property.
Legal Run 11/09/2023
---
IN THE PROBATE COURT OF LEE COUNTY, ALABAMA
IN RE: THE ESTATE OF CONSTANCE KENNEDY JEMIAN, DECEASED.
TAKE NOTICE that Letters Testamentary having been granted to Robert A. Jemian, as Executor of the Estate of Constance Kennedy Jemian, deceased, on the 3rd day of July, 2023, by the Honorable Bill English.
NOTICE IS HEREBY GIVEN that all persons having claims against the Estate are hereby required to present the same within the time allowed by law or the same be barred.
Robert A. Jemian, Executor Of the Estate of Constance Kennedy Jemian, Deceased
Marrell J. McNeal, Attorney at Law, PC
PO Box 308
Opelika, AL 36803
334-745-7033
Legal Run 11/9/2023, 11/16/2023 & 11/22/2023