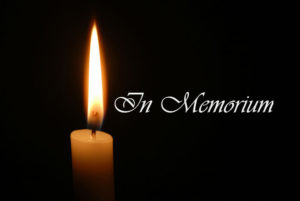 "Pete" Daniel
Hugh Ganus
Known to all as "Pete", Daniel Hugh Ganus, died Saturday, April 11, 2020, due to COVID-19 at Arbor Springs Health and Rehab in Opelika, Alabama. He was 80 years old. He was the son of the late Daniel D. and Lillian W. Ganus, born on August 25, 1939. He was a member of the JOY Sunday School Class at First Baptist of Opelika.
Due to COVID-19 restrictions, there will be no service held at this time. He will be buried at Garden Hill Cemetery.
Pete was an icon of Opelika. Everybody knew Pete! He lived his whole life in Opelika, AL. Pete was known and recognized for his laugh, his smile, his pure love for others and his genuine appreciation for the smallest of kindness extended to him. He never met a stranger. He loved everybody and would tell them so. In younger years he walked the streets and roads of Opelika gathering soft drink cans and bottles to sell. He was a fixture at the ball fields by Rocky Brook and would operate the score boards and help out as a bat-boy. He loved Country and Gospel music, football and baseball especially the Auburn Tigers and Atlanta Braves. What many may not have known was he was very good at playing checkers and dominos. Over the past 20 years Arbor Springs has been his home. While there he rarely missed a Bingo game and enjoyed calling for the Bingo group. He, also, enjoyed his weekly game of dominos.
Pete was preceded in death by his parents, two brothers; Rance Jennings and Ed Jennings and three sisters; Nezz Gainey, Flora Bell Williams and Ruth G. Lord.
Pete is survived by his nieces and nephew; Brenda J. Perlman (Mark) of Colorado Springs, CO;
Talice L. Mullen (Bill) and Rulene L. Manuel (Mike) of Dothan, AL; Rada W. Farmer (Joe/deceased) and Royce Williams of Conyers, GA., many great-nieces and nephews and a very special friend, Lou Hamlet.
The family expresses their appreciation for ALL the staff at Arbor Springs Health and Rehab. Because of their loving care and concern for Pete over the last 20 years, they enriched his life and became his extended family.