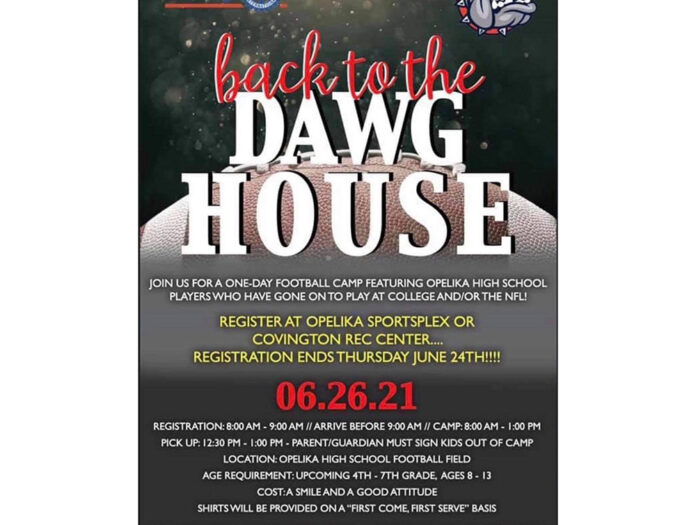 By Wil Crews
sportscrews@opelikaobserver.com
Opelika Parks & Rec is hosting the "Back to the Dawg House" football camp, featuring Opelika High School players who have gone on to play at college and/or the NFL.
The one-day camp is being held on June 26 at the Opelika High School football field.
The camp is open to upcoming fourth to seventh graders, ages 8-13. The cost? "A smile and a good attitude," according to a flyer posted on Facebook.
Registration is ongoing at the Opelika SportsPlex or Covington Rec Center and ends Thursday, June 24.
The camp itself will take place from 8 a.m. to 1 p.m. Free T-shirts will be provided on a first-come, first-serve basis. A parent or guardian must sign the participant out of camp.