A major project of Lions Clubs all over the world is collecting used eyeglasses and recycling them to provide others with needed sight improvement through the program. Recently, Opelika Lions Club members Lisa Ledbetter-Bell, David Bell, Jim Allen and Gayron Davis sorted through 2,523 pairs of good, used eyeglasses donated by citizens of Opelika to be cleaned, prescription-gauged and forwarded for distribution.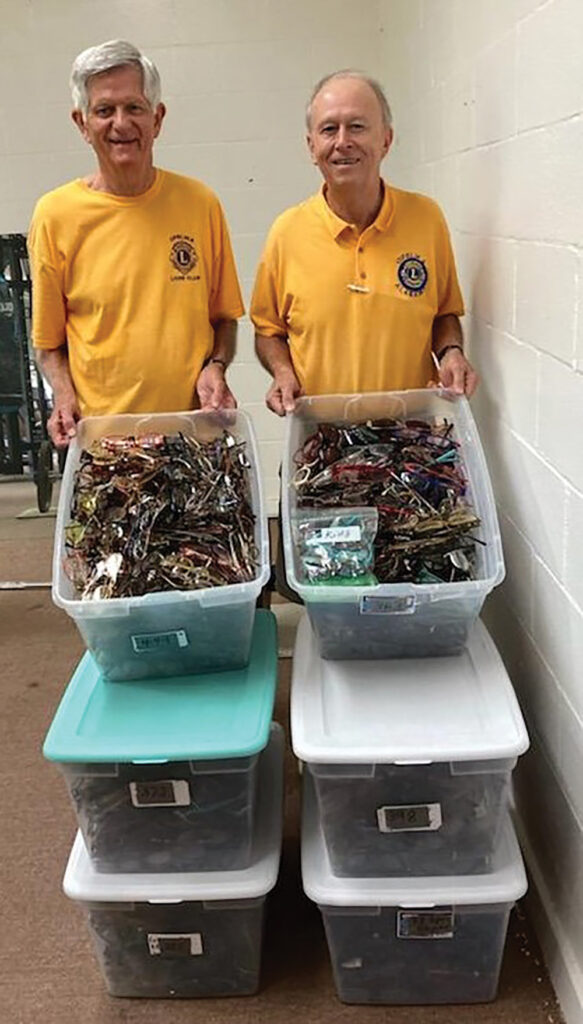 Please find a Lions recycle bin near you at Walmart, Thomas Pharmacy, Eye Mart Express, Opelika SportsPlex, Opelika Public Library and Whatley Eyecare to make future donations. Recycling helps everyone, especially those in need of vision help.
The Opelika Lions Club recently welcomed two new members, Lisa and David Bell. Recent newlyweds, the Bells plan to make Opelika their home. David was previously a member of the West Point Lions Club. They were introduced by Lion James Morgan Jr., top right.