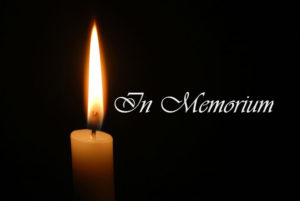 Michelle Trillet
Myers
Michelle Trillet Myers of Salem, Alabama was born on May 13, 1960 to the late Charles and Darline Trillet in Phoenix, Arizona and passed away at her home on July 25, 2018. She was 58 years old.
She was preceded in death by her brothers, Jerry Trillet, and Bob Trillet; sisters, Georgeanne Trillet, and Sharon Trillet.
She is survived by her son, Rocky Sansone (Robbie Pitchford); daughter, Julie Sansone (April); grandchildren, Chris Padgett, (Hope Morgan), Cole Sansone, and Cody Sansone; great grandson, Dallas Padgett, as well as numerous nieces, nephews, cousins, special friends, and other family members.
Visitation was held in the Parlor at Frederick-Dean Funeral Home on Sunday, July 29, 2018 from 5:00 until 7:00 p.m.
Funeral service was held Monday, July 30, 2018 in the Chapel at Frederick-Dean Funeral Home at 1:00 p.m. which Dr. Rusty Sowell officiated. Interment followed at Garden Hills Cemetery.
Frederick-Dean Funeral Home directed.