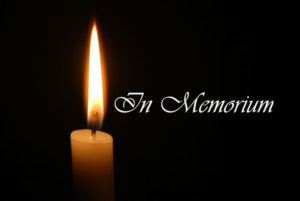 Mary Elois
Garrett Duncan
A celebration of life service for Mary Elois Garrett Duncan was held August 30, 2017 at 11:00 am at the First United Methodist Church of Opelika. Visitation began at 10:00 am in the church Fellowship Hall.
Surrounded by family at Bethany House, Mrs. Duncan went home to be with her Lord on August 27, 2017. She was born in Opelika, Alabama on October 31, 1927 to Mary Lou and William Bentley "Willie B." Garrett. She was preceded in death by her parents, her beloved husband Marvin Wesley Duncan, her sister June Garrett Cook, and her brother William "Bill" Garrett. She is survived by her daughter Susan Duncan Elliott (Peter); her son William Wesley Duncan; three granddaughters Elizabeth Elliott Bernhart (Matt), Virginia Duncan Elliott, and Catherine Garrett Elliott; and two great granddaughters Alice Anderson Bernhart and Mary Elliott Bernhart.
Mama Lois loved cooking everyday meals and holiday feasts, sewing clothes for Susan and her granddaughters, traveling to new places, dancing the jitterbug with Marvin, and playing bridge with friends. Elois was a "wiz" with numbers, and kept accounting books for many businesses and churches. Throughout her lifetime, she lived in many different cities and left her beautiful and lasting mark on each community she called home.
Memorials may be made to the First United Methodist Church of Opelika, 702 Avenue A, Opelika, Alabama, 36801.