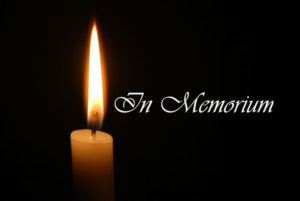 Jean Wilson Jones
Jean Wilson Jones passed away peacefully in her home on Wednesday, August 9th. Mrs. Jones was originally from Eufaula, but spent most of her life in Opelika. She was the devoted wife of Mr. D.B. Jones and faithfully supported his business and political endeavors including two terms as the mayor of Opelika. She spent her life in service to others. Mr. and Mrs. Jones were founding members of the 10th Street Church of Christ and continued their faithful service to the church throughout their lives. For over forty years Mrs. Jones comforted those in need through her volunteer work with the East Alabama Medical Center Auxiliary and she bravely took on troops of Cub Scouts as a den mother. Her quiet nature may have hidden some of her talents from the public, but she was gifted in many ways. Her paintings brighten the walls of her home and will continue to bring happiness to others for many years to come. She was also an amazing seamstress. Her children and grandchildren were the lucky recipients of countless handmade items that she lovingly sewed to each's liking. Perhaps her greatest talent, the one from which others benefited the most, was her skill and love of cooking. Her Sunday dinners, which always included tiny biscuits that were eaten by the dozen, were a feast to behold. All these were gifts that Mrs. Jones, our mother, our Mamaw, gave constantly, selflessly, and with joy. She will be missed beyond measure, but we are comforted knowing that she is finally reunited in heaven with her beloved husband of 67 years, who, when asked how long they had been married, always responded…not long enough.
Mrs. Jones was preceded in death by her loving husband, D.B. Jones, her brother, Frank Wilson, and her grandson whom she adored, Jeffrey Anderson. She is survived by her three children Donna Lucas (Aaron) of Auburn, David Jones (Melissa) of Montgomery, and Jenny Anderson (Temple) of Opelika; grandchildren, Eric Lucas (Kerri), Gina Smith (Robert), Amy Grilliot (Matt), Allison Sansom (Steve), Bryan Jones (Rachel), Wil Anderson (Erica), Katie Mundie (Daniel); twelve great grandchildren; and a host of extended family members who she loved dearly.
Visitation with family and friends was Saturday, August 12, 2017, from 1:30 – 3:00, at Tenth Street Church of Christ with funeral to follow. A graveside service was held at Garden Hills immediately after the funeral. Mr. and Mrs. Jones were supporters World Christian Broadcasting and Agape of Central Alabama. In lieu of flowers, a donation to one of these respected organizations would be appreciated. World Christian Broadcasting, 605 Bradley Court, Franklin, TN, 37067-8200 or Agape of Central Alabama, PO Box 230472, Montgomery, AL, 36123-0472.