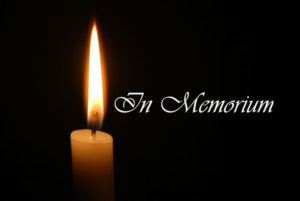 James H. Decker
James H. Decker of Opelika, Alabama was born in Chateaugay, New York on September 3, 1945 and passed away at EAMC on August 14, 2017. He was 71 years old.
Mr. Decker was of the Catholic Faith. He worked for several companies in the Auburn, Opelika area.
He was preceded in death by his parents, Frederick and Retha Iby Decker; step-mother, Rose Decker; son, Richard Decker; sister, Patsy Bracy and brother-in-laws, Harold Bracy, Kenneth Silver; sister-in-laws, Vida Decker, and Lorraine Decker.
He is survived by his children, Cheryl Weatherly "Danny", Robert Decker "Mendy", James Decker, Jr.; daughter-in-law, Leah Decker; siblings, Anna Silver, Fredrick Decker, Joseph Decker, Lucille St. John, Donald Decker, Marie Fontain "Allen", Ronald Decker, Gary Decker "Susan".