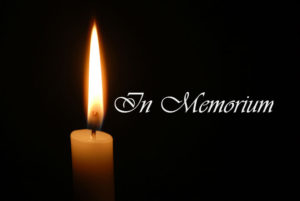 Jack C. Doss
Mr. Jack C. Doss was born April 1, 1944 in Mendota, VA and he went to be with his Lord and Savior on Tuesday, March 13, 2018 at age 73.
He is survived by his wife of 44 years, Sheila Doss of Opelika; daughters: Cheryl Doss of McDonough, GA and Mandy (Scott) Quinn of Opelika; grandchildren: Brittany (Joe) Ferguson of Opelika, Molly (Caleb) Quinn of Canton, GA and JayciMarie Quinn of Opelika; great-granddaughter, Makayla LeGear of Opelika; and several nieces and nephews.
Mr. Doss is preceded in death by his siblings: John Henry Doss and Shirley Ann Swartwout.
Mr. Doss was a loving husband, father, grandfather, great-grandfather and friend to anyone that he met. Mr. Doss served honorably in the United Sates Marine Corp and was a car salesman for over 35 years and never met a stranger. When he passed, Mr. Doss was surrounded by family and loved ones, whom will truly miss him.
A memorial service for Mr. Doss was held Saturday, March 17, 2018 at 2:00 p.m. at Jeffcoat-Trant Funeral Home. Dr. Rusty Sowell officiated.
Jeffcoat-Trant Funeral Home directed.