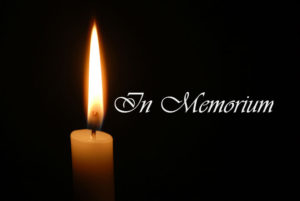 Helen Pruitt
Funeral service for Helen Pruitt, 94, of Opelika, AL, was at 12:00 noon, Thursday, November 9, 2017, at Little Zion A.M.E. Zion Church, 188 Lee Road 695, Opelika, AL 36804 with interment in Pleasant Grove Baptist Church Cemetery, Reverend Thomas Betts, Sr., Pastor, Reverend Alonza Reid, Eulogist.
Mrs. Pruitt, who passed away Thursday, November 2, 2017 at the East Alabama Medical Center in Opelika, AL, was born November 24, 1922 in Russell County, Alabama.
Public viewing was Wednesday, November 8, 2017 from 1:00 p.m. – 7:00 p.m. Mrs. Pruitt lay in repose at the church one hour prior to the service.
Survivors include: six children, Walter (Mary) Pruitt, Annie Adkins, Shirley Frazier, Alice Edwards, Charlie (Regina) Pruitt all of Opelika, AL and Willie (Sylvia) Nunn of Seattle, WA; one brother-in-law, John (Carolyn) Pruitt of Opelika, AL; four devoted cousins, Lestine Reese, Peggy Morris, Mary Morris and Linda Reese; her favorite Radio Personality, Richard LaGrand; twenty-two grandchildren; forty-two great grandchildren; a host of great-great grandchildren, nieces, nephews, other relatives and friends.