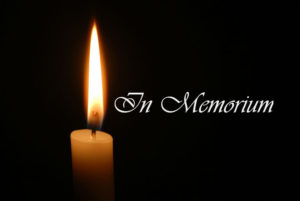 Dyonius "Buck" Dukes Jr.
1933-2018
Mr. Dyonius "Buck" Dukes Jr., age 85, of Opelika, AL passed away Wednesday, September 26, 2018. Memorial Services for Mr. Dukes were held at 11:00 a.m., Saturday, September 29, 2018 at the 10th Street Church of Christ in Opelika. A period of visitation followed. Claude Flynn will be officiated.
He is preceded in death by his wife, Janice Hurd Dukes, and his parents, Dyonius Dukes, Sr. and Callie Durden Dukes.
Mr. Dukes is survived by his children: S. Mark Dukes (Denise), Julie Dukes Aldridge (Kenneth), Andrew S. Dukes, Sr. (Sandra), and Carter H. Dukes, Sr. (Susan); his grandchildren: Laura Callie Dukes, Emma Katherine Baker, Molly Baker Mitchell (Andrew), Cloe Madeline Baker, Callie Aldridge Blount (Jacob), Caroline Francis Aldridge, William Aldridge, Hilary Dukes Carrell (William), Andrew Scott Dukes, Jr., Carter Hurd Dukes, Jr., Marion Shook Dukes, and Callie Ryan Dukes; and his sister-in-law, Luverne Hurd.
In lieu of flowers, the family requests that memorials be made to the "Romanian Mission Fund" -10th Street Church of Christ.
Jeffcoat-Trant Funeral Home & Crematory directed.