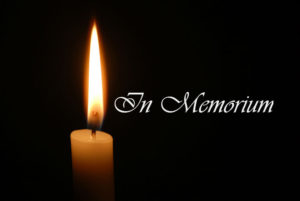 Audrey Norris
Robinson
Audrey Norris Robinson passed from this life to her eternal home in Heaven on April 20, 2019 at Clinton Place Nursing home in Clinton, KY. She had resided at Brighton Cornerstone Health Care in Madisonville, KY for a number of years until recent weeks.
She was born on February 2, 1942 on a farm near Troy, AL (Pike County) to the late Aubrey and Minnie Bell Stevens Norris. She was very close to her maternal grandparents, Von and Eva Stevens.
Audrey married Charles Porter Robinson in 1969 and they resided in Modesto and Sacramento, CA and Reno, NV for nineteen years before relocating to Opelika, AL to be near Mr. Robinson's family. She was of the Pentecostal faith.
In addition to her parents she was preceded in death by her husband, Charles P. Robinson; and her step-daughters, Diana Robinson Flurry and Linda Robinson Smith.
Survivors include her stepsons, Charles P. and Scott C. Robinson of Dallas, TX.
A graveside service was held at 3 p.m. on Friday, April 26, 2019 at Garden Hill Cemetery in Opelika, AL where she was buried next to her husband. Harris Funeral Home in Madisonville and Jeffcoat-Trant Funeral Home in Opelika, AL are in charge of the arrangements.
Condolences may be made to the family at www.harrisfuneralinc.com.
Jeffcoat-Trant Funeral Home and Crematory directed.