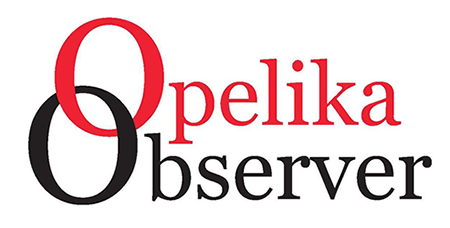 Mrs. Betsy Jordan was selected as the SET 5 Volunteer of the Year for 2020. Set 5 is made up of 11 counties within the Alabama Cooperative Extension System. There are 7 total SETs within the state. SET 5 includes the following 11 counties: Cleburne, Calhoun, Talladega, Clay, Randolph, Coosa,
Tallapoosa, Chambers, Russell, Macon and Lee. There was one volunteer chosen from each of the eleven SETs in the state.
Mrs. Betsy Jordan first started volunteering 14 years ago with 4-H through a school club at Richland Elementary in Auburn City Schools. Jennifer Mesman, a teacher at the school, had vision to start a junior gardening club and a 4-H Cloverbud club at the school. That teacher knew that Mrs. Jordan was a Master Gardener so she contacted Mrs. Jordan to help coordinate and construct the garden. Over the years, Mrs. Jordan has helped with the development of 3 gardens which included Grandma's gardens of vegetables, herbs & an orchard. A butterfly garden was additionally added as a memorial garden in memory of the loss of a special needs student from the school. Betsy designed and built the gardens. She raised money and support to fulfill this dream of the garden project while she helped organize community resources to carry out this project. These gardens, and the Cloverbud group, are still in existence today. Each year this club focuses on a new agricultural project or farming technique such as crop rotation and more. At one point, 1/3 of the school's population was in this afterschool 4-H gardening program.
Mrs. Jordan moved to create the 4-H History Seekers Community Club 8 years ago after her oldest daughter moved to the middle school. This community club continues to focus on topics of interest and studies from a historical and current concept perspective. The 4-H meetings were, and still continue, to be held at Pioneer Park in Loachapoka, AL. This 4-H club has continued with more gardening projects like the sweet potato project, established a Native American garden of beans, corn and squash, Chick Chain, a bee hive project, and more. Through their efforts and harvests they have donated a little over $10,000 to our local food bank! They also created a fund raising opportunity in celebration of the Bicentennial and to give back to the Historical Society in appreciation of the use of their buildings for 4-H club meetings. They have gifted the Historical Society over $10,000 as well through this local Historical theatrical dinner over a 3 year period!
When Deborah Stewart, the Lee County 4-H Agent, met Mrs. Jordan almost 6 years ago, she knew Betsy was a gifted volunteer. Deborah has witnessed Betsy's love for learning and the youth in our community. Betsy Jordan stated she loves how 4-H contributes to youth development and the versatility of 4-H clubs where children can make it their own. In addition, Betsy likes how it can be beneficial for any child to participate, regardless of their background. In her free time, Betsy enjoys gardening, going to the mountains, cooking, photography and traveling. Needless to say, Mrs. Betsy Jordan is a life changer and a pillar of our community. She has touched not only countless youth in Lee County but their families and all who participate in projects she works on. In Mrs. Jordan's humble words, "I am just a simple
volunteer with lots of extra time". Betsy Jordan is anything but a simple volunteer as we have already shared! We are blessed and forever grateful for the impact Mrs. Jordan has shown, and continues to offer, to our Lee County 4-Hers and families!!! Thank you Betsy Jordan!