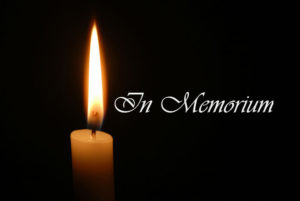 Martha L. Glover
Martha L. Glover, 87, of Opelika, passed away on April 3rd, 2020. She was the widow of Max A. Glover. They shared 44 years of marriage together.
Born in Ozark, Alabama, she was the daughter of Grady and Mattie Hudson.
She spent many years working with her husband as owners of Glover Tire Service.
Mrs. Glover was a member of Central Baptist Church of Opelika. She enjoyed fishing, cutting grass, gardening, and camping.
She is survived by her children Donna Ward (Eddie) and Ronnie Glover (Kathy); her sisters Henry Trammel and Carolyn Dean; her Grandchildren Melody Caldwell (Brian), Brad Chisum (Melissa), Joni Baker (Trevor), and Kaley Glover; and Great grandchildren Mallory, Mackenzie, Camden, Max, Caleb, and Jake.
She was preceded in death by her husband Max A. Glover, her grandson Gregory Chisum (Heather), her sister Wynelle Phillips, and brother Flemming Hudson.
A private graveside was held on April 4th, 2020.
A celebration of life will be held at a later date to honor Mrs. Glover.
Memorial donations in lieu of flowers may be made to Central Baptist Church of Opelika or Opelika or Compassus Hospice Care.
Jeffcoat-Trant Funeral Home and Crematory directed.