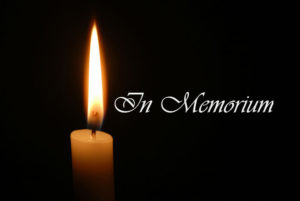 Laverne
Culpepper Smith
Mrs. Laverne Culpepper Smith, age 97, of Opelika, passed away on Friday, April 17, 2020, to join her Lord and Savior Jesus Christ for eternity. She was born on August 13, 1922, in Russell County, Alabama, to G.W. Culpepper and Selma Herring Culpepper. She was a 1940 graduate of Beauregard High School. She was a longtime active and faithful member of First Baptist Church Opelika (over 70 years), where she served the Lord in many capacities. Upon the death of her husband in WWII, she worked tirelessly to support her family as the sole provider. Her entire career was in retail clothing and fashion thru the Joy Shop, Montgomery Fair, Gayfers, and Dillards. She loved her family and friends with an unwavering commitment.
She is survived by her Grandchildren, Neil Chase (Stacy) of Auburn, Will Chase (Rebecca) of Slocomb, Kenneth Chase (Tammy) of Opelika and Jon Chase (Laura) of Auburn; Heather Smith Tillman (Franklin) Spartanburg, SC. Great-grandchildren, Abby Chase Powell (Matthew), Anna Chase, Ashley Chase, Mitchell Roland (Katlyn), Hunter Roland, Grayson Roland, Travis Chase (Brooke), Cady Chase, Kyle Chase, Ella Chase, McKinna Chase, Jake Chase, Knox Chase, Gracie Chase, JD Chase, Leslie Ann Chase and Emma Kate Chase; and great-great grandson, Reid Chase. Her sister-n-laws Jo Smith Dudley and Sara Smith Hughes of Opelika, and brother-n-laws, Hal Smith of Opelika, and Dallas Smith of San Antonio.
Her parents preceded her in death; husband, Jake W. "JW" Smith, her daughter, Dale Smith Chase, son, George J. Smith, her brothers John Frank Culpepper and Edward Culpepper.
A private funeral service will be for the family at a later date.
In lieu of flowers, memorial contributions may be given to the General Fund at First Baptist Church, 301 S. 8th St, Opelika, AL 36801.