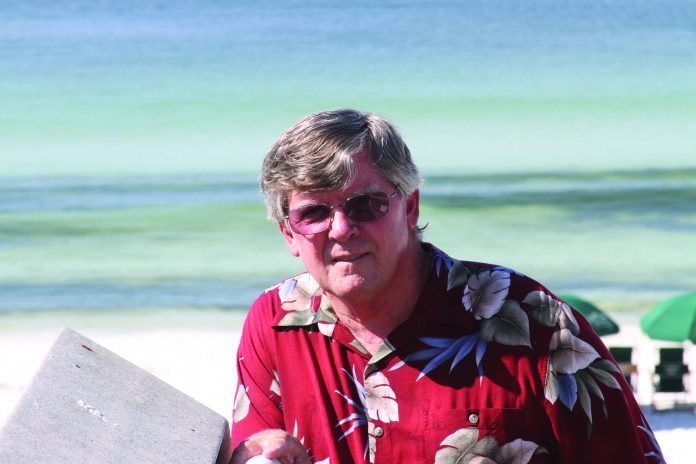 By Hardy Jackson
Kudzu.
Like the weather, everybody talks about it, but no one does anything about it.
Introduced as an ornamental vine and later pushed as a way to prevent erosion, some of it escaped into the wild where it not only survived, it thrived.
And you can't get rid of it.
There have been attempts to turn it into something useful. Some folks have said you can make jelly from it. I once tried what was said to be kudzu jelly. I can see why that idea went nowhere.
And there are those who contend that an herb contained in kudzu will help combat alcoholism. They say it is an old Chinese remedy.
Others say the vine is just perfect for making Christmas wreaths, but if every door in Dixie was decked in coiled kudzu it would hardly make a dent in the supply available.
I had not thought much about kudzu until a few years ago when I came across a web site that revealed yet another attempt to do something with kudzu.
What might that be, you ask?
Why make money, what else?
And who is going to do this?
Some guy from San Francisco. He went to the University of North Carolina "where he first saw (and became fascinated with) kudzu" – no lie, that's what the website says.
How is he going to make money from this fascination?
By getting us, you and me, to pay for building KUDZILLA – "a 40-foot Godzilla-like" skeleton that will be the mother-of-all-road-side-attractions.
This California promoter assembled a "team of experts – architects, engineers, gardeners and topiary artists" to "turn this idea into awe-inspiring reality."
They planned to build the skeleton and plant kudzu around it. Since the vine can grow up to a foot a day, if it is planted in May, in well-prepared soil (mix in old motor oil, broken glass, crushed up concrete, and assorted fast-food wrappers), by Fourth of July Kudzilla would be covered.
If we give them the money to do it.
Of course, if you contribute to the project you will get something in return, depending on how much you kick in. Categories start at a $1, which gets you "an official sponsorship e-mail, somewhat suitable for framing," and go up to $500 for which you will receive ALL of the goodies in the other categories plus membership in the "ultra-elite Kudzillionairs Club" – apparently they aren't expecting many in the top one for if they did, it would not be "ultra-elite."
Now I gotta admit, the Kudzilla-themed tee-shirts and hoodies they sold were pretty neat, but that would be expected since the guy from San Francisco is the founder of a mail order casual clothing company. Consider what great Christmas gifts Kudzilla cloths would make.
If they get more than the $50,000 needed to build it, they will add glowing eyes, arms and a tail that move, and they'll even get it to breathe fire.
But where will they put it? In the South, of course, down here in the heart of kudzu country, where "empty lots in every town teem with the vine."
But which teeming town will get the attraction? The one "where folks want it the most."
In other words, the one that has the most Kudzilla sponsors. So, the bidding war began.
And which town quickly leaped into the lead? ATLANTA.
Right.
"The City too Busy to Hate," "The Next Great International City," "HotLanta," has all the necessary ingredients – sterile soil, nasty air, an inadequate sewer system, and best of all, a large useless space ready and waiting.
Turner Field, where the Atlanta Braves – now the Cobb County Braves – used to play is perfect. Just pull down the old stadium, clear off a spot for Kudzilla, leave the rest of the debris to serve as inner-city potting soil and you have the perfect environment for kudzu.
There is even a parking lot for all the folks who will come to see the city's newest attraction. Kudzilla will be the best show in town.
At least until the first frost comes.
You know what it will look like then.
That may be why, if you go to Atlanta and ask directions to Kudzilla, you will get that blank stare for which Atlantans are famous.
For a search of the internet reveals, Kudzilla was never built. Another Southern idea whose time never came.
Harvey H. ("Hardy") Jackson is Professor Emeritus of History at Jacksonville State University. He can be reached at hjackson@cableone.net.