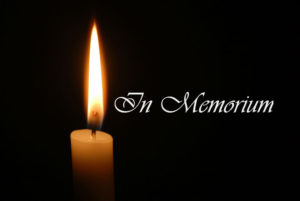 John Dewey Still
John Dewey Still of Opelika, Alabama was born to the late William David and Bessie Lou Still on September 3, 1920 in Chambers County, Alabama. Known to many as "Mr. Dewey", passed away at Dadeville Health Care Center surrounded by his daughters on April 27th, 2020. He was 99 years old. Mr. Dewey was a long-time member of First Baptist Church of Opelika, where he served in the children's Sunday School department for over 40 years. In his youth, Mr. Dewey was known for playing football without any shoes alongside his childhood friends and later going on to play for Opelika High School. He was a WWII veteran who served in the United States Air Corps. He worked alongside his wife, Mary Still, running their business, Still Service Station, for over 40 years. He taught many men who worked for him how to treat people and serve them with a smile and respect. He was a true servant of God. He was well respected and developed many long-lasting friendships in and around the Opelika area. He loved to spend time outside and going to Auburn University football games with his nephew Albert Smith. Many thought they were brothers and always would ask which one was the oldest.
He is preceded in death by his wife of 77 years, Mary Bishop Still, Son-in-law Rick Fussell, Grandson Clay McBurney, and Great Grandson Justin McBurney.
He is survived by his children; Faye (Bobby) McBurney; Angie Fussell; Anita (Frank) Cox; Six Grandchildren; Thirteen Great Grandchildren; One Great-Great Grandchild. Dewey was a loving husband, father, grandfather and brother. He will be greatly missed. There will be a private graveside service held at Garden Hills Cemetery.
Family has requested in lieu of flowers, donations be made to First Baptist Church 301 S. 8th St, Opelika, Al, Children's Building Fund in memory of "Mr. Dewey" Still.