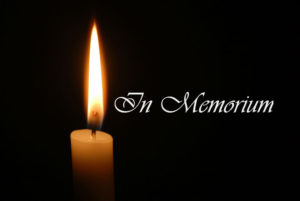 James T. Dennis, Sr. was born to the late Kenneth Dennis and Mildred Conger Hodge on April 17, 1937 and passed away at East Alabama Medical Center on May 14, 2020. He was 83 years old.
He was preceded in death by his wife, Helen C. Dennis; son, Shayne Dennis; sisters, Sharon E. Fox, and Linda S. Verhine; brother, Kenny Blayne Dennis.
He is survived by his children, Tracy Underwood (Walt), Tommy Dennis (Kim), Christie Berry (Darren), and Brandon Dennis (Mendy), Blayne Dennis; 13 grandchildren; sisters-in-law, Deloris Butts, and Rachel Butts, as well as numerous nieces, nephews, cousins, and other family members.
A graveside service was held at Garden Hills Cemetery May 16, 2020 at 2 p.m. with Pastor Tommy Howze officiating.
In lieu of flowers family request donations be made to the Charity of your choice.
Frederick-Dean Funeral Home directed.