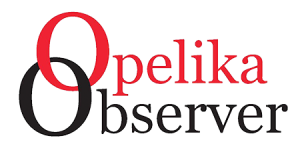 By Abbey Crank
For the Opelika Observer
Calling all muggles and wizards! I solemnly swear there's a magical night in store for you.
Opelika Library Friends is hosting the inaugural Cauldron Crawl Opelika on Harry Potter's birthday, July 31, at 6:30 p.m. The night will begin at John Emerald Distillery and continue throughout Railroad Avenue.
From intoxicating brews to enchanting prizes, Opelika Library Friends board member and event planner Mackenzie Poole knows this will be an evening to remember.
"We've been waiting to do something like this for a long time," Poole said. "It's … just like perfect day, perfect timing."
It only takes $45 to join the fun, and all sorcerers must be at least 21 to partake. Each ticket includes multiple items while also supporting the Lewis Cooper Jr. Memorial Library:
A Harry-themed party at the Railyard Music Venue in John Emerald Distillery; Four drink tokens for exclusive, spellbinding drinks at Irish Bread Pub, John Emerald Distillery, Red Clay Brewing and Whistle Stop Bottle and Brew; a scavenger hunt map along Railroad Avenue with clues; a cauldron mug with a feather pen; house pins and prizes.
For those just wanting to join the fun, a $30 ticket is available that does not include drink tokens.
The best-dressed wizard will win a handcrafted wand made out of railroad tracks. For those who finish the scavenger hunt, the prizes will be given raffle style.
Poole also said the group is hoping this event will fundraise enough money to install musical playground equipment right outside the library.
To purchase tickets and donate, head over to opelikalibraryfriends.com.
It will "Sirius-ly" be a good time.