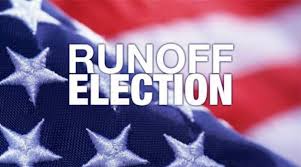 By Morgan Bryce and Savannah Vicker
For the Opelika Observer
Following the June 5 primaries, Jeremy Gray and Patsy Jones will go head-to-head in a special run-off election July 17 to determine who will become the Democratic nominee for Alabama House of Representatives District 83.
Both candidates spoke with Observer staff and shared their platforms and ideas they would hope to implement if elected.
1. What is the most important topic that you hope to focus on in the upcoming elections?
Gray: Making positive changes
"It has been made clear that our local and state government officials have not done enough to engage the people they have been called to serve. It is also clear, for some, politics has become a career choice with evidence that their decisions are guided by their will and not the expressed will of the people. People are tired and frustrated with the lack of change on the state and local level. We have seen one politician after another focused on personal gain. We have watched as politicians cherry pick their support of this business or that town or this person but not that other person. I am focused on being the representative that people deserve, the voice that represents individuals from every socioeconomic status and in every corner of District 83. I want to give public service a new purpose, a new level of integrity, and a new focus on equal representation of cities and townships, businesses and people. So, for this runoff, I will continue to focus on people, which is how you run a clean race and ensure that you remain the true representative of your district."
Jones: Improve education to stimulate both local job growth and economy
"The most important topic in the upcoming election is the same as it has been in the Democratic primary – good paying jobs and education combined as one topic. Education drives good jobs coming to the city, county and state because the workforce has to be educated and prepared to operate the jobs. Recently, a major company closed, and it is important that the residents find jobs. I have been in discussion with the Mayor (Gary Fuller) on our position as a city, and I will be working with the administration to try to educate and aid people as they prepare for this transition. Continuing conversations are being held on career tech, workforce readiness and college careers. To get people started in the right direction it starts as early as pre-K-grade level, which I am an advocate for having in all public schools. These students' lives are touched and molded by teachers and support staff and can be better prepared for the future."
2. If you were to win, what is the first thing that you hope to accomplish?
Gray: Meet the needs of constituents
"To carry out the will of the people, you must know the people. I will tour each area of the district to hold town hall meetings that will form the bases of a bipartisan committee composed of public officials, business owners, educators, health professionals, media professionals and people of various socioeconomic status. These committees will advise and recommend initiatives quarterly that will then be submitted to the community for polling. The results will be posted in both traditional and contemporary media outlets. Opportunity needs to come to every area of District 83, and the opportunity must be the change that area wants and deserves. Once elected to office, I have spoken with schools from each area within the district that I will provide with opportunity grants to assist in accomplishing those things that the administration has determined are immediate needs."
Jones: Implement steps toward better education
"The first thing I want to accomplish is establish a good working relationship with the local delegation and other colleagues to pass the Education Trust Fund and General Fund Budgets that directly impact people especially of District 83 and the state. The State Budgets must provide those funds that fully fund public education in all aspects, employees with good jobs/ benefits and retirement. It is important to know what is on the table and help advance and/or offer alternatives. I want to help improve and not hinder progress in moving our district and state forward. I believe in teamwork and unity."
3. What is one thing that you want the voters to know about you?
Gray: A member of the community who wants to give back
"I am nothing like a politician. I am your neighbor, the business owner on the corner, the guy in the EYG t-shirt, the silver sneakers trainer with a big smile, the one who held the door open, the dude in the gym, the organizer of your child's sports camp, the person next in line at cash register who had an extra quarter, the guy at the park feeding the kids, the last one at the barbershop, the first one up working the community garden, I am the son that left but came back, I am the college graduate looking for an opportunity and a reason to stay, I am the one reading the paper, I am the one watching the patches of growth, and I am the one seeing talent move away because of the lack of equal opportunity. I'm like you. I realize that I have the opportunity to be the change that I want to see. I am ready for Alabama to be open to all for business. I want to see the change that happens when the will of people become bigger than the will of a select few."
Jones: Proven track record of success
"The most important thing for voters to know is experience matters in handling the job in Montgomery. I am qualified to do the job in Montgomery because of my proven record for 23 years of bringing changes to Opelika City Council with Basic and Advanced Certification in Municipal Government, 37 years as an educator and 13 years of lobbying the Legislature on behalf of educators, education support staff and retirees of Alabama."