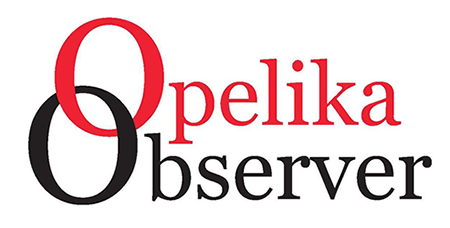 CONTRIBUTED BY
THE OFFICE OF GOV. KAY IVEY
Last week, Gov. Kay Ivey submitted a formal comment letter to the Occupational Safety and Health Administration (OSHA) on opposing the Biden Administration's vaccine mandate for companies with over 100 employees. In the letter, Ivey urged OSHA to discontinue these provisions "sooner, rather than later."
This follows Ivey's continued commitment to Alabamians to fight the outrageous overreach by the federal government.
The governor also issued the following statement:
"Alabama is standing strong in our fight against the overreaching, un-American Biden vaccine mandates. President Trump said it well in an interview yesterday morning. The Biden Administration is driving distrust and anxieties about this vaccine. As I have stated countless times, Alabamians and Americans alike should never have to choose between getting this shot and putting food on the tables for their families. We are fighting these mandates every step of the way, any way we know how."
In her continued pushback against these mandates, Ivey issued Executive Order 724 and signed legislation to further solidify Alabama's commitment to opposing these mandates. Alabama is also suing the Biden Administration on three fronts, and Ivey has stated time and time again that the courts is where this battle will be won.
The formal comment letter is printed below:
Hon. Douglas Parker Assistant Secretary of Labor
Occupational Safety and Health Administration 200 Constitution Ave. N.W.
Washington, D.C. 20210
Re: The Emergency Tempora1y Standard on COVID-19 Vaccination and Testing issued by the Occupational Safety and Health Administration and published Nov. 5, 2021, Docket No. OSHA-2021-0007
Dear Assistant Secretary Parker:
I ask that the Occupational Safety and Health Administration not adopt as a final standard or rule its COVID-19 Vaccination and Testing Emergency Temporary Standard (ETS) published November 5, 2021. I think the ETS is misguided and that any final standard based on it would be a mistake.
An executive order I signed on October 25, 2021, which is enclosed with this letter, said the best way to encourage COVID-19 vaccinations in Alabama is through education, transparency, communication, and persuasion-not government coercion. My administration encourages COVID-19 vaccinations as safe and effective but opposes oveneaching COVID-19 vaccination mandates imposed by government.
My executive order also said several COVID-19 policies announced by President Biden, including mandates imposed by the ETS, threaten to increase vaccine skepticism in Alabama and to severely disrupt the State's economy. I still believe that.
In its November 12, 2021 order staying the ETS, a panel of the U.S. Court of Appeals for the Fifth Circuit noted that certain private employers had every right to challenge the ETS in pat1 because the proposed COVID-19 mandate "threatens to decimate their workforces (and business prospects) by forcing unwilling employees to take their shots, take their tests, or hit the road."
Alabama is not pat1 of the Fifth Circuit. But I believe the effects of the ETS, and a final standard based on it, could be just as harmful to businesses in Alabama. That's because many working-age Alabamians, especially younger adults, have not gotten vaccinated against COVID-19, even though the vaccine has been widely available in Alabama for much of this year.
In fact, the COVID-19 vaccination dashboard run by the Alabama Department of Public Health showed that as of yesterday, 41.5 percent of Alabamians aged 18-24, 50.5 percent of those aged 25-49, and 67.4 percent of those aged 50-64 had gotten at least one do
se ofa COVID-19 vaccine. That means significant percentages of Alabama's workforce have not received at least one dose of a COVID-19 vaccine. Given all the efforts to educate and persuade Alabamians of the vaccine's safety and effectiveness, I can only conclude that many Alabamians have profound­ and sincere-medical, religious, or other reasons not to take it.
In light of this data, I believe that enforcement of the ETS may lead many Alabamians to quit their jobs and leave the workforce-in the middle of a substantial labor shortage, no less-or to seek work at businesses not covered by the mandate. Such disruption would interrupt people's careers and threaten their livelihoods and the well-being of their families. Such disruption also would damage the productivity and bottom lines of businesses statewide.
If a federal court strikes down the ETS, well and good. If not, I ask that OSHA not continue its provisions under a final standard. The economic damage likely would be great. Ending the provisions sooner rather than later could lessen the damage likely to be caused by them.
I believe the best way to encourage COVID-19 vaccinations in Alabama, and elsewhere, is through education, transparency, communicati()n, and persuasion, not government mandates.
Sincerely,
Kay Ivey
Governor