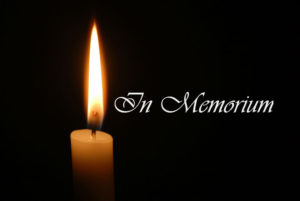 Gail Elaine Stewart of Phenix City (formerly of Dadeville, Alabama), was born on Sept. 17, 1945, in Miami, Florida, and passed away Feb. 28, 2023, in Columbus, Georgia. She was 77.
Gail grew up in Miami, Florida, where she was her daddy's shadow. She was definitely a Daddy's girl. After his passing, she focused on school and life as a teenager living near the beach. She really loved her beach days. After high school she began her career as a switchboard operator for Southern Bell, later transferring to their Columbus, Georgia, office. When her children were all in school, she transferred to The Medical Center (TMC) as a switchboard operator, where she made many friends.
Gail had a love for helping people, so after years in the communication field, she went through the CNA programs TMC offered. She worked at Azalea Trace Nursing Home until retirement. She received her bachelor's degree in ministerial studies after she retired as well. She continued to sit with the elderly after moving to her husband's hometown of Dadeville.
Gail loved the Lord, and she spent many years as a Sunday school teacher and spreading the Word. She had many pray children. She was the most forgiving and giving person. She would give the shirt off her back if she felt someone needed one.
Gail and her husband had a passion for fishing, an activity she enjoyed throughout her life. Catching a fish always brought the biggest smile to her face.
Gail is truly loved and is well missed by her family, friends and anyone who ever met her.
Mrs. Stewart was preceded in death by her parents, Clarence Wallace Dunlap and Ella Mae Marsh Dunlap; husband, Thomas Lee Stewart Sr.; and her son, Bennie Earl Welch Jr.
Mrs. Stewart is survived by her daughter, Stacy Rhea Chaffin (Dale); son, John Allen Welch; grandchildren, T. Michael Lee (Laura), S. Matthew Lee (Christina), Tabitha Wilkerson (Ash), Cody Chaffin, Amny Ludwig, Madylyne Cooper (Stephen), Ethan Welch, I. Ellie Poole, Jonathan McEntyre (Tammara), Jeremy Welch; great-grandchildren, Aurora Lee, Ashlyn Scrimpshire, Trenton Lee, Chase Lee, Emma Lee, Levi Lee, Brandson Powell, Mia McCoy, Ethan Cooper, Emma Cooper, Elissa Cooper, Gabriel Cooper, Hannah K., Melissa Wessner, Julian Wessner, Kamdon Wilkerson and three others; great-great-grandchildren, Malachi K., Scarlett K. and one on the way; several nieces, nephews, cousins and former stepchildren; and many, many friends who were like family.
A visitation was held at Frederick-Dean Funeral Home on March 4, 2023, in the parlor from 10 to 11 a.m. with a graveside service following at Tallapoosa County Memory Gardens in Camp Hill, Alabama.
The family is requesting that guests wear something blue to honor Mrs. Stewart's favorite color.