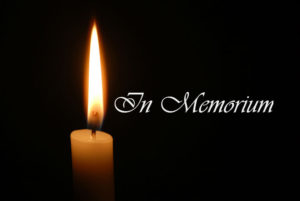 Dolly died on Aug. 16, 2023, at Russell Medical Center, Alexander City, at the age of 93 years old. She had resided for several years at Chapman Nursing Center and before that with her daughter, Julie Corcoran of Dadeville, Alabama.
She was born in Cambridge, Massachusetts, on July 29, 1930, as Dorothy Marie O'Kane and became the daughter of Anne Sullivan Quimper. Dolly attended Notre Dame Academy in Roxbury and later Mt. Trinity Academy in Watertown, Massachusetts.
In 1950, she was married to William B. Corcoran who predeceased her in 2008. She is survived by her daughter Julie Ann of Dadeville, and her son William from Camp Hill Pennsylvania. There were also many cousins who loved her over the years.
Lately, she was a member of St. John the Apostle parish in Alex City. Dolly had worked for years as a medical secretary in Massachusetts. Over the years, she had resided in Spartanburg, South Carolina; Holliston & Framingham Massachusetts and Auburn.
A Mass of the Resurrection was celebrated for her on Thursday, Aug. 24, at St John the Apostle church in Alexander City, Alabama.
Later, a private burial will occur at Holy Cross Cemetery, Malden, Massachusetts, the family plot.
Alabama Funeral Homes & Cremation Centers handled all arrangements.