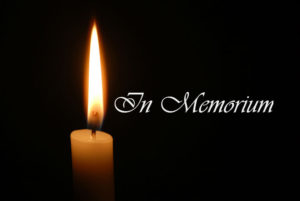 Denny Lee Bobo, 79, of Opelika, was received into Heaven, Aug.16, 2023. Denny was born May 23, 1944, to Ruby Lee and Clarence Edward "Jack" Bobo. Raised in Anniston, Alabama, he graduated from Welborn High School. Denny spent his life building a career in the elevator industry. Beginning in construction, then working his way up to mechanic, supervisor and even after retirement, as an inspector. With his insanely strong work ethic, he was well known across the elevator industry and a strong supporter of the union. Denny never stopped working and made a positive impact everywhere he went. His huge smile was upstaged only by his generous heart. Denny always went above and beyond for his family, friends and pretty much anyone he met. He never met a stranger and easily made friends with his outgoing nature and handfuls of candy. Although he didn't attend a church regularly, Denny had a strong belief in God and was able to affirm his salvation and faith with his family prior to his passing. He lived as an example of Christ's unconditional love and grace for others his entire life. He was frequently the person who family and friends called on in times of need. Always dependable, he would be there for anyone who asked. He would literally give you the shirt off his back.
In his free time, he loved to work, enjoyed catching up with friends, work, following sporting events, working, vacationing with family, work, game nights with family, and last but not least, work.
Denny was preceded in death by his parents and his older brother, Ricky. He is survived by his loving wife, and best friend since high school, Margaret Joan Bobo; sons Christopher, Brian (Linda) and Jonathan (Shelly); daughter Amy Owens (Henry); and his lifelong best friend, work partner and twin brother, Danny Edward Bobo (Carol). Denny was blessed with 10 grandkids and six great-grandchildren, with another one on the way. Denny also has many cousins, nieces and nephews whom he loved immensely and he will be greatly missed.
A Celebration of Life Memorial service was held at Jeffcoat-Trant Funeral Home on Aug. 19, 2023. In lieu of flowers, family would like to ask that a donation be made to St. Jude Children's Hospital.