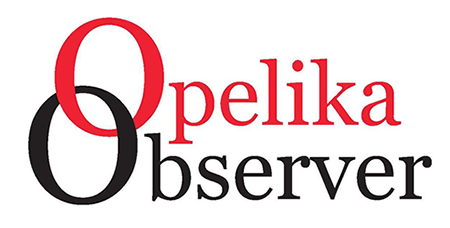 BY HANNAH LESTER
HLESTER@OPELIKAOBSERVER.COM
LEE COUNTY —
Citizens made an appearance at the Lee County Commission meeting Monday night to express concern over the continuing issue with Creekwood Resources, LLC.
Creekwood has applied for, and received, permits from the Alabama Department of Environmental Management (ADEM) for a quarry in Beulah, Beat 13.
Creekwood has been trying to open a quarry in Beulah since August 2020 and citizens have been fighting it since it was first announced.
A group, Protect Beulah, was formed, and the Lee County Planning Commission was formed. The commission created zoning regulations in Beat 13, which some hoped would keep the quarry from opening.
However, the quarry seems to be progressing. Following receiving ADEM permits, Creekwood held a private groundbreaking in February.
On April 19, Creekwood Resources announced on its Facebook that it received a business license from the Lee County Probate Judge's office.
Citizens spoke at the meeting Monday night, expressing concern that the business was granted a license from the county.
"I just wanted to speak on behalf of some of the citizens of Lee County in regards to the issue with Creekwood Resources," said one resident, Tiffany Tyson. "I think I understand the process pretty well and I just want to make sure that, even though, yes, he has made a big deal that he has received a business license that he is going to be able to be held to the same standards, because Beat 13 is zoned and that he will be required to still go to the Planning Commission for approval. And I think we all just wanted some reassurance that that was going to take place."
There has been confusion as to the zoning since it was enacted, however, it was clear during the process that zoning in Beat 13 would not be able to solely stop the quarry.
Another resident, Rudy McCumsey, questioned why a business license was granted to a business when there is still litigation regarding the quarry.
There was no response from Probate Judge Bill English or the commissioners.
OTHER BUSINESS:
– The commission held the first reading to replace the Lee County Planning Commission District 1 Representative.
– The commission approved a bid for equipment installation on 11 or more patrol vehicles for the Lee County Sheriff's Association.
– The commission approved an ABC license application for Dollar General Store #23445.
– The commission approved an amendment to the zoning regulations, which included rezoning 112 acres on Lee Road 266 and 267 and amending 'certain use classifications from Not Permitted to Special Exemption Use.'
– The commission approved a FY 2022 Local Striping Bid
– The commission approved a FY 2022 Local Resurfacing Bid
– The commission approved a reimbursement request from the Beauregard Baseball Association.
The Lee County Commission meets at 5 p.m. on the second and fourth Mondays of every month.