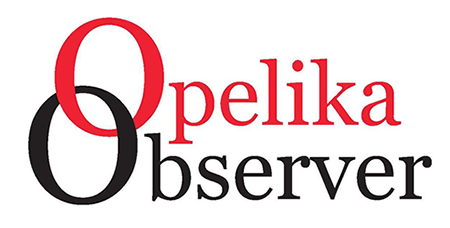 BY HANNAH LESTER
HLESTER@OPELIKAOBSERVER.COM
LEE COUNTY —
The Lee County Commission updated its bulk waste pickup rules during its meeting Monday night.
"This would allow, in addition to the weekly curbside carts, two pickups included at no additional price, up to five cubic yards per pickup in bulk waste," said Environmental Services Director John McDonald. "And then, also option for the white goods to include the ones that contain freon."
This was approved by the commission and will hopefully be implemented in August, McDonald said.
District 3 Commissioner Gary Long asked McDonald to look at the regulations and adjust the specification that requires the bulk waste be placed 3 feet from the curb.
"Living on 280, 3 feet would be awfully close to the road," Long said. "Can we split that up or back that up for everybody?"
McDonald said that 3 feet allows the trucks to reach the waste, but he said that he and his team will look at that.
EMS
The commission heard a request to increase East Alabama Medical Center (EAMC) EMS funding Monday night. There was no action taken as this will be determined during the county's budgeting process.
EMS Manager Austin Bayles approached the commission for consideration, not an immediate vote.
"It's been several years since we've done an increase in the subsidy," Bayles said. "In 2019, we did increase, helping cover the cost of purchasing new ambulances and raises for the employees. That increase took place for two years. After two years, it returned to the regular contractual amount. Since 2019, our operating expense increased by 17%, along with our capital expense increasing each year.
"With the increase in volumes, we had to increase the number of staff, along with the ambulances operating each day."
In 2019, there were five 24-hour ambulances, one 12-hour ambulance and one eight-hour ambulance. That has increased to six 24-hour ambulances, one 12-hour ambulance and two 8-hour ambulances.
"We had to increase this a little over a year ago due to our high-call volumes, just to be able to keep up with all the volumes in the county," Bayles said. "We're requesting an increase in operational of 10% and an increase of 4% in capital each year for the next three years."
When Smiths Station stopped its ambulance service, EAMC's EMS services increased, Bayles said.
Call volumes have substantially increased in the county, outside of just Lee County, which Bayles said there isn't a solid answer for.
BROADBAND
District 4 Commissioner Robert Ham added an item to the agenda to have representatives from Point Broadband speak to the commission.
"I think we all recognize that broadband has become pretty much an essential part of our life," said David Ficken, vice president of strategic growth at Point Broadband.
The commission voted at the first June meeting to designate 58% of Lee County's American Rescue Plan Act funding toward broadband in Lee County.
"As you all go down this journey of how can we get more broadband in Lee County, I thought it was important to really talk about what's going on there today already so we can begin to isolate the areas that need to work," Ficken said.
Ficken provided a map to the commissioners with areas covered by Point and other companies, showing where needs are and the lack of coverage.
"You all need to decide, really, the first three things," he said. "Decide what you want to do, decide where we need to do it and decide how we can help you."
Then, Point will look with the county at money and funding to see how those projects can be completed, Ficken said.
"My recommendation is, start now," he said. "Start now. Start this whole process, invite us back, get a working committee, but let's start to isolate and identify the areas where we have no service, that we need to go get fiber to them. We'll come back and tell you how much it costs, we'll look at the funds that are available. If you choose to move forward — great, we have a project, we can go change lives right now."
District 2 Commissioner Ross Morris said that he feels the county and commission need the help from someone like Point to help reached under-served areas.
Probate Judge Bill English said that the commission wants to know where the state is going to spend money on broadband before the commission makes any decisions regarding where to spend broadband money.
He also said that the commission is interested in spending the ARPA money in areas that won't turn the same kind of profit that Point is used to.
Chad Walker, with Point, said that he believes Point makes a good ally and partner and is willing to work with the county to reach those areas.
Ficken said that the unserved and then the underserved would be the priority.
The commission made no vote on the information.
OTHER BUSINESS:
– EMA Director Rita Smith recognized Michael Holden for his Basic EM Certification.
– The commission announced two open positions for the East Alabama Health Care Authority Board and two open positions for the Lee County Communications District Board.
– The commission approved county levies for two new ABC License types.
– The commission approved the final plat approval for the Creecy Subdivision.
– The commission approved the final plat approval for Broken Rock Subdivision, Phase II.
– The commission approved the final plat approval for Broken Rock Subdivision, Phase III.
– The commission approved an Adopt-A-Mile Application for Lee Road 86.
– The commission approved an Adopt-A-Mile Application for Lee Road 240.