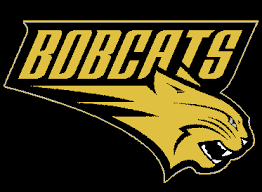 By Morgan Bryce
Staff Reporter
New Beulah High School head football coach Cody Flournoy started his tenure with a bang, as the Bobcats won their season opener at home against 1A opponent Spring Garden 35-6.
The Bobcat's offense utilized a balanced attack, carving up the Panther defense for 492 total yards.
"I think the guys that we knew were gonna make plays made plays. Our quarterback Nolan Earle passed for over 200 yards, and we felt like we were better on the outside and that proved true Friday night," Flournoy said. "We had more team speed than they did, and we're 3A playing a 1A … but they fought hard and they kept it closer than it should have been. But after the half, we were able to come out and put the game away."
Beulah dominated the first half, except for a pair of missed field goals in the second quarter.
Entering the third quarter with a 14-6 lead, the Bobcats turned on the jets, outscoring the Panthers 21-0 in the second half.
Offensively, the Bobcats were led by a strong showing from senior signal caller Nolan Earle, who threw for 209 yards and two touchdowns and rushed 16 times for 79 yards and two more scores.
Other strong offensive performances included Tez Turner, who finished with five receptions for 120 yards and a TD, and Caden Dowdell, who had seven carries for 47 yards and a score.
The Bobcat's defense stymied Spring Garden offensively, holding the Panthers to less than 120 yards of total offense.
Junior defensive end Justin Hancock led the way on defense with eight tackles, Dowdell finished with seven tackles and a forced fumble, and Turned notched six.
Following a much-needed victory, Flournoy said their focus is on next Friday's road matchup against Montgomery Academy, a playoff team from a year ago.
"This is our first region game, and you know, I'm trying to teach these guys how to win. I'm trying to teach these guys how to be successful, and in order to be successful, you got to come back each week," Flournoy said. "We'll let the guys enjoy this win through the weekend, but we're going to come in early on Labor Day and get back to work on Montgomery Academy. They are a well-coached team, they're more athletic, they'll match up with us better than Spring Garden did."
Montgomery Academy is located at 1550 Perry Hill Road. Kickoff is set for 7 p.m.