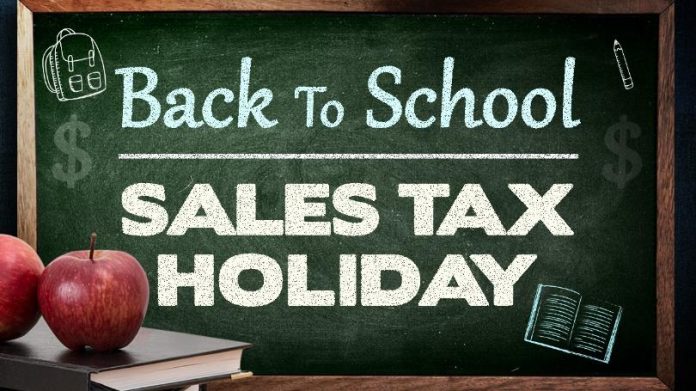 Special to the
Opelika Observer
Alabama's 14th annual sales tax holiday for school-related items is set for July 19-21.
From 12:01 a.m. July 19 until midnight July 21, the state waives its four-percent sales tax on school-related supplies and clothing. More than 300 cities and counties throughout Alabama will waive their local taxes as well, including Auburn, Opelika, Smiths Station and other communities throughout Lee County.
Exempt items will include:
books that cost $30 or less per book
clothing priced at $100 or less per article of clothing
school supplies valued at $50 or less per item and
tablets, laptops, computers and printers with a selling price of $750 or less.
In conjunction with the Back-to-School Sales Tax Holiday the Alabama Retail Association encourages individuals to be part of the social media promotion by using the hashtag #StacheSomeSupplies to show them how they are taking advantage of the tax savings. In addition, Alabama Retail will continue its campaign reminding shoppers to buy from local retailers with their #ShopAlabama initiative.
Look for content on their Facebook page and on Instagram at @ShopAlabama.