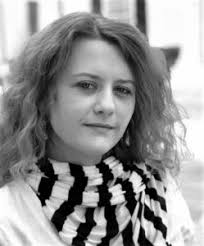 By Sarah West
By mid-February, most have grown tired of winter winds and icy rain. Even here in the Southern states, winter's chill has become dreaded and unwelcome. Within the studio, fellow artists express each one's desire for warmer weather and sunny days. While a sunny day may invite someone to rearrange one's wardrobe shifting winter sweaters and layers to light linens and cotton, the next day demands that one reach for the wool coat and scarf once again. As I write, the sun light peeks through, daffodils and Japanese magnolias are in bloom, but the late winter winds still blow. I have yet to abandon my winter layers but at last, I can see spring along the horizon.
With a desire to rebel against this long winter, I set out in search of sunshine. A short distance from eastern-central Alabama, flows pristine gulf waters and a more certain chance for brilliant sun light.
Time set aside to write and reflect was also on my "To-Do" list. On a cool winter Sunday, I began my drive. Through rural Alabama townships, the road grows flat. With farmland immense, the trees grow short as Spanish moss clings to everything. Signs announce the beach ahead, and the clouds begin to clear. I select a mixed playlist of my favorite summer time tunes and continue my drive southward.
Upon arrival, I do not accept the usual strip of surf shops, piers, golf-cart rental huts and high-rise condo towers as any sort of escape. I drive further west. In a remote area, a small distance from the major tourist attractions, I find an abandoned beachside parking lot. Having not been paved in years, the asphalt has broken away and sand returns allowing the beach to claim its once uninhabited domain. I park the car beneath the shade of a single palm tree and gather my things. Sun block protects my fair skin from the sun, and pants folded up present the opportunity to bury my feet in the soft sands. I reach for a favorite book, pen, journal and lastly, sunglasses. Pulling a scarf from around my neck, I drape it over my hair and toss it across my shoulders. For just a moment small frames from the classic motion picture "To Catch a Thief" are brought to mind. The cool breezes, warm sunshine along with my blue and white nautical stripped scarf contribute to my fantasy that I am somewhere in the Mediterranean instead of one hour from the Alabama line.
I cross the dunes and choose a flat spot about ten feet from the shoreline. As I sit down, my phone buzzes reminding me that civilization isn't all that far away. A message flashes across the screen "Are you on a mountain top?" I can't help but smile. It's someone who knows me well. In most cases I would be "on a mountain top," no doubt with camera, journal and hiking boots, somewhere exploring high above the peaks of Appalachia. But on this day, most of Appalachia was under another winter storm advisory, a considerable contrast from the scene before me. I respond to the message with a humorous "Nope. I'm on a beach." Placing my phone and all technological devices in my bag, I disconnect. The crashing of the waves entertains. The water shimmers like blown glass, reminding me of my favorite glass studio [Orbix Hot Glass, located along the canyon rim near Fort Payne, high atop Lookout Mountain]. Hues of green and blue sparkle like sapphires and emeralds beneath the afternoon sun. Young seagulls dance along the shoreline. Their speed as they scavenge while running in between intervals of waves is remarkable. I reach for my journal, knowing such scenes must be captured and savored. I write out a few notations and then I turn to a favorite book. "Every Day in Tuscany" is just one of my many treasured books by notable author Frances Mayes, an author possessing just as pleasant a personality as the books that she writes. Her books have a magical yet realistic presence. They offer the reader a glimpse into a life filled with both spontaneity and a sincere appreciation for life's simple pleasures paired with challenge and triumph. With the turn of a page on a cloudy day, sun light appears as one is transported to the Tuscan province of Italy and beyond… reading the author's poetic descriptions of basil or lavender you feel as though you can at that very moment savor the aroma. And with the turn of another page, you feel compelled to run home reach for the olive oil, fresh herbs and wine and cook up something divine.
The evening sun begins its descent over the gulf waters casting reflections similar to diamonds. The breezes blow, and I am reminded of the time. At day's end, my spirit is renewed by the warmth of the sun. Looking forward to my rural drive home, I point the car north and watch as the sun sleepily drifts beneath the horizon to the west. Shadows dance across the fields, evening falls and winters chill returns to the night sky. Like shoreline sands captured in a bottle I carry with me the warmth of the sun.