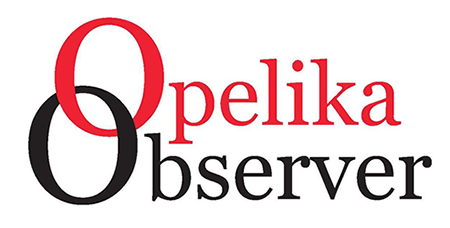 CONTRIBUTED BY USDOT PRESS OFFICE
U.S. Secretary Pete Buttigieg announced that the Biden Administration will award $18.4 million for two projects in the state of Alabama through the Rebuilding American Infrastructure with Sustainability and Equity (RAISE) discretionary grants program. The total FY 21 RAISE investment in American infrastructure was nearly $1 billion, awarded to 90 projects in 47 states, the District of Columbia and Guam.
"We're proud to support these great projects that will improve infrastructure, strengthen supply chains, make us safer, advance equity and combat climate change," Buttigieg said. "As in past years, we received far more applications than we could fund; this cycle saw about a 10-to-one ratio of requests to available dollars. But going forward, with the passage of President Biden's Bipartisan Infrastructure Law, we will be able to support far more infrastructure projects to support jobs and everyday life in communities across the country. Projects receiving funding include:
Auburn University will receive $1.3 million for the STEP UP Alabama: Safe Transportation for Every Pedestrian In Underserved Communities Program In Alabama planning grant, which will fund community outreach and construction plans for pedestrian improvement projects at 11 sites within 10 communities in Alabama's rural Black Belt region. Seven of the 11 project sites are located in counties ranked in the top 25% of pedestrian-involved crashes in Alabama.
The city of Tuscaloosa will receive $17.1 million for the Tuscaloosa University Boulevard Corridor Project, which includes constructing transportation improvements, technology upgrades and storm-water drainage along the University Boulevard corridor in Tuscaloosa. The project is comprised of seven components including curb, gutter and drainage construction; utility installation; adding bike lanes; and reconfiguring the roadway to prioritize pedestrian safety. The project will address aging and functionally obsolete infrastructure, stormwater issues and make innovative technology upgrades, including the installation of advanced traffic signals, dynamic message signs and an LED street lighting system. The storm-water drainage improvements will address resiliency and environmental issues and ensure an overall state of good repair. The project will also make pedestrian and bike improvements that will extend connectivity from low-income residential areas to institutions, jobs, grocery stores and schools, improving quality of life.
Fiscal Year 021 RAISE Transportation discretionary grants are for planning and capital investments in surface transportation infrastructure and were awarded on a competitive basis for projects that will have a significant local or regional impact. RAISE funding supports roads, bridges, transit, rail, ports or intermodal transportation.
Per statute, the department is awarding 50% of RAISE Transportation grant funding to projects located in rural areas and 50% to urban areas that deliver positive benefits for these communities. For this round of RAISE Transportation discretionary grants, the maximum grant award is $25 million, and no more than $100 million can be awarded to a single state, as specified in the appropriations act.