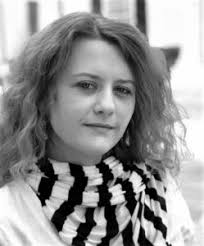 By Sarah West
Between holiday festivities, I've spent the final days of this year penning pages, retracing steps and connecting an extensive volume of unexpected "dots." What began as a simple writing in retrospect, intended to cast light upon varied events in recent years of my life, rapidly evolved into an epiphany characterized by these "dots" as they've aligned.
I didn't see, at all before, these events which so clearly mark my life's course. They are the things that we would only attribute fictitious works have spun. Yet, unassumingly, I've found myself flung into a place where life is far stranger than any novel I have read.
The charted course, the plans and the lists all dim by the light cast by those who influence the current through which you live. One book, one song, one thought is all that somebody might ever need to embark upon the next fateful path and be transformed.
Roads cross and rivers converge; archives pile high with manuscripts, paintings, drawings and life. This confluence of people, events and experiences define who we are and what we've chosen to do with the last 365.
In mere days, a new chapter unfolds. It is a time when new beginnings call; when we desire to reinvent, resolve and can transform our world. Many take to avenues of greater health, adventure and rediscovered self-worth. Some will embark upon new forms of exploration and pick up the paintbrush. January dawns. The paint is mixed upon palette. New brushstrokes reveal the journey to renewed, newly discovered, and all together, unexpected paths toward accomplishment. There is always opportunity for those who resolve to embrace the currents which define one's course.