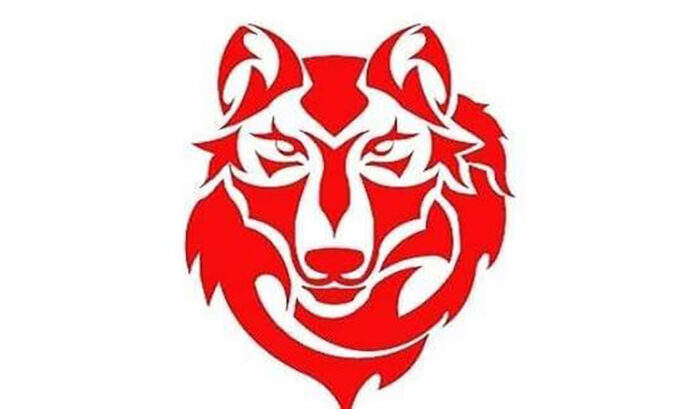 By Emery Lay
For the Opelika Observer
"Elizabeth and I started Red Wolf in the Fall of 2019," said Coach Dude, who is co-owner of the business alongside his wife. "We wanted to create a community of people who support each other through martial arts as well as bring awareness to the North American Red Wolf, which is critically endangered. Since then, our mission has grown to include providing self-defense instruction to the folks who need it most."
Coach Dude holds a 1st Dan Black Belt in Shinsei Hapkido, a Purple Belt in Brazilian Jiu Jitsu and is a Nak Muay in Khanontom Muay Thai. Each of these is taught at Red Wolf School of Martial Arts (SMA) – Khanontom Muay Thai (the Art of 8 Limbs), Brazilian Jiu Jitsu (the Gentle Art) and Shinsei Hapkido (focusing on Evade, Invade, Control).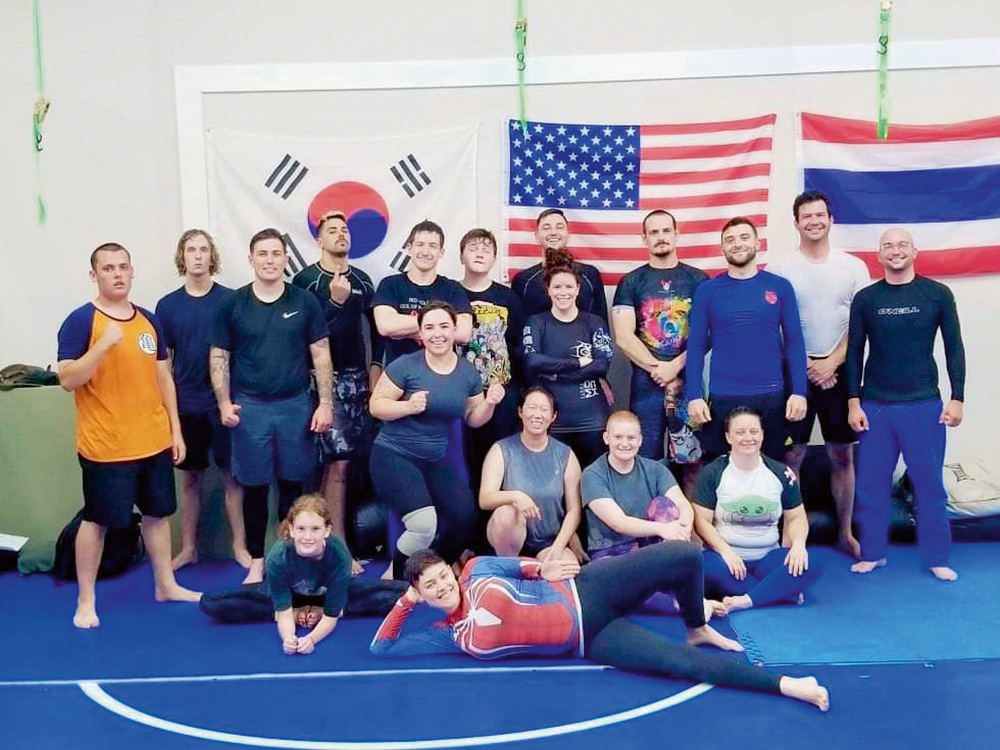 This will be the group's first ever garage sale. Coach Dude said they polled the student body, and the idea arose; a garage sale. Students and families have been the primary contributors to the sale, but Red Wolf will gladly accept any donations to the sale on the day of the event.
"We wanted to sponsor a Red Wolf for wolf conservation, fund two scholarships we recently offered to the community and help offset some of the costs of travel for our competition team," Coach Dude said. "The Wolf Conservation Center allows symbolic adoption of their Red Wolves to help with Red Wolf Conservation. With the funds we hope to adopt to the level of Friend, Sponsor, Guardian or Steward."
Currently, Red Wolf SMA has three students on scholarship. This provides each student with a full year's worth of martial arts training, at no cost. Coach Dude said they call this a "Scholarship of Recommendation." The garage sale should be able to fund scholarships as Red Wolf SMA looks forward to another year.
Red Wolf SMA additionally offers free self-defense events throughout the year to certain women's groups. One partner it has joined in the part is Auburn University's fitness group, CHAARG.
For more information about Red Wolf SMA, their mission or their upcoming garage sale, visit www.redwolfschoolofmartialarts.com.
"We want to further our goal of giving self-defense to the people who need it most," Coach Dude said.
"If you are reading this and want to train, please contact us and we'll put together a plan that can get you to your goals be they self-defense, fitness or overall better quality of life."
The event will be on July 24 from 9 a.m. to 1 p.m. and will be held at 2900 Wyndham Industrial Drive, Suite G.