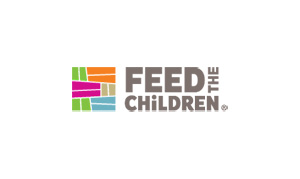 Families receive food, essentials, vitamins and gifts during event
Contributed by Feed the Children
Nature Made partnered with Feed the Children and Alabama Council on Human Relations to bring No Hunger Holidays to 400 Auburn families during the season of giving.
The drive-thru event was held Dec. 18 at three sites including Frankie B. King Headstart Center, Edelman Center and the Darden Center.
During the event, each family received a 25-pound box of food; a 15-pound box of essentials such as shampoo, conditioner, lotion and personal-care items. Families also received toys and vitamins from Nature Made.
There will be more empty plates this holiday season than ever before, and it is estimated that one in four children will be food insecure. With nearly 30% of Auburn residents living below the poverty line, holidays can be a stressful time for families.
Feed the Children, a leading nonprofit focused on alleviating childhood hunger, held its annual No Hunger Holidays campaign in order to bring awareness to the important issue of childhood hunger, as well as provide hope and joy to thousands of vulnerable families across the United States throughout the holiday season.
"We believe that no child should go to bed hungry, especially during a time full of warmth, love and sharing," said Travis Arnold, Feed the Children president and CEO. "But the reality is, millions of children face this hardship every day. Thanks to our generous partners at Nature Made, we are able to help these families rest a little easier knowing they don't have to worry about where their next meal is coming from this holiday season."
About Nature Made
Nature Made® is the leading national vitamin and supplement broadline brand, with nearly 50 years of delivering high quality products that are backed by science. Ranked as the No. 1 Pharmacist Recommended brand* for 23 years, Nature Made was the first line of dietary supplements to earn the United States Pharmacopeia's (USP) Verified Dietary Supplement mark – independent verification that products meet stringent quality criteria for purity and potency. Visit NatureMade.com for the latest news and offerings and follow us on Facebook (facebook.com/naturemade) and Instagram (@naturemadevitamins).
* Based on 2020 U.S. News & World Report – Pharmacy Times Survey
About Feed the Children:
At Feed the Children, we feed hungry kids. We envision a world where no child goes to bed hungry. In the U.S. and internationally, we are dedicated to helping families and communities achieve stable lives and to reducing the need for help tomorrow, while providing food and resources to help them today. We distribute product donations from corporate donors to local community partners, we provide support for teachers and students, and we mobilize resources quickly to aid recovery efforts when natural disasters strike. Internationally, we manage child-focused community development programs in 10 countries. We welcome partnerships because we know our work would not be possible without collaborative relationships.
For more information, visit feedthechildren.org.