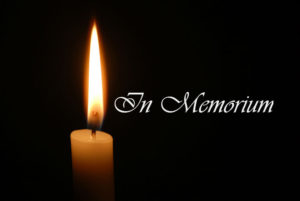 Mary Frances
Milam
Mary Frances Milam, 90 of Opelika, Alabama went to be with the Lord on Monday, April 22, 2019.
She was born in Anniston, Alabama on April 8, 1929. She was a member of First Baptist Church in Opelika and was a faithful believer. She helped begin the Joy Sunday School Department at First Baptist and sang in the choir for many years. She loved gardening, playing bridge, and spending time with her family and friends.
She was preceded in death by her parents, Wallace and Dera Mallard; husband, James Howard Milam.
She is survived by her daughters, Angela C. Milam, Tracy Milam Perry (Garry), James Wesley Milam(Diana); granddaughters, Megan Milam, Kasi Milam and grandson, Logan Milam, James Eric Perry; she also has 4 great grandchildren, Brynlee, Braden, Ava, Kamree.
Funeral service was held Thursday, April 25, 2019 in the Chapel at Frederick-Dean Funeral Home at 2:00 p.m. with Dr. Mike King officiating. Visitation was held one hour prior to the Funeral service.
In lieu of flowers the family ask donations to be made to First Baptist Church Opelika or to the Charity of your choice.
Frederick-Dean Funeral Home directed.