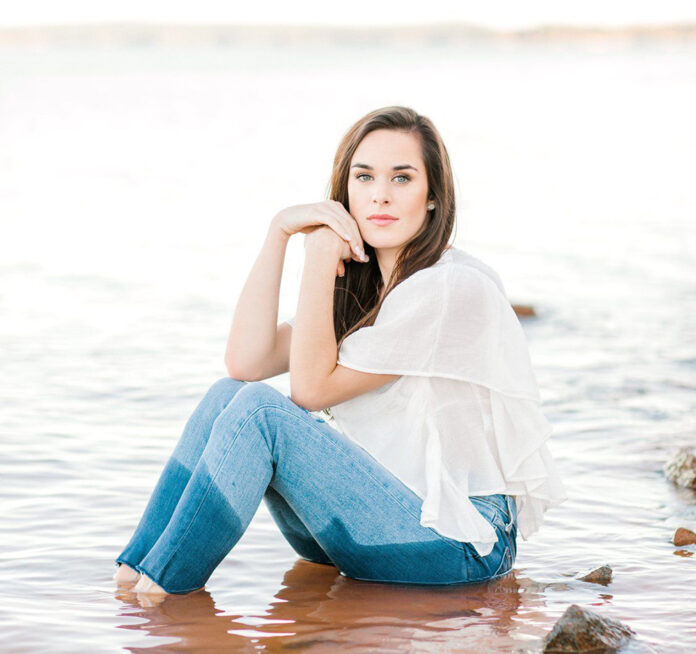 A Celebration of Life service for Miss Madelyn Ann McClendon, 18, of Dadeville, Alabama, will be Thursday, May 13, 2021 at 2 p.m. at the First Baptist Church of Dadeville. Dr. Ben Hayes will officiate. Burial will follow in the Tallapoosa County Memory Gardens. The family will receive friends on Wednesday, May 12, 2021 from 5 to 8 p.m. at First Baptist Church of Dadeville.
She was born on July 12, 2002 in Opelika, Alabama to Mark McClendon and Christina Petty McClendon and went home to be with her Savior on May 8, 2021 after a courageous and valiant fight against ovarian cancer. Maddie was 18 years old and left this earth surrounded by family and friends at her home in Dadeville.
Maddie graduated from Lee-Scott Academy in May 2020. Maddie was a member of First Baptist Church of Dadeville where she loved teaching Vacation Bible school. She enjoyed going on several mission trips and especially enjoyed the one to Olanchito, Honduras where she was the first one up the mountain to a village after an eight-mile hike. Maddie enjoyed every aspect of her student and social life at Lee-Scott Academy. Maddie represented her class as one of two junior maids on the homecoming court and was co-head of the Varsity cheer squad her senior year. She enjoyed playing softball and especially running track. She was always a fast runner, putting forth her best effort – to the point of exhaustion when she crossed the finish line. She was an excellent long jumper.
Maddie was loving, caring and a shining light to those that knew her. She had a zest for life and was always making others laugh with her funny personality and Southern drawl. Maddie loved spending time with family and friends at Lake Martin and going Auburn University football games in the Fall. She loved to travel – she was always ready to go. Anywhere. Maddie loved to dance and attend music concerts. She loved all kinds of music. While Maddie enjoyed shopping and helping her friends with their makeup, she also enjoyed riding dirt roads with her friends singing songs and being outdoors in the mud on 4 wheelers. Maddie's faith was unwavering even as she battled a very rare and aggressive ovarian cancer. She had hope in God and everlasting life in heaven.
Maddie was diagnosed with small-cell carcinoma of the ovary, hypercalcemic type (SCCOHT) and passed away 6 months and 19 days after her diagnosis with cancer. She received treatment at Cincinnati Children's Hospital Medical Center. The McClendon family is forever indebted to Dr. Joseph Pressey and the entire medical team at CCHMC. The physicians, nurses and the staff fell in love with Maddie and she loved them in return. Their goal is to continue to raise awareness about ovarian cancer as there is a great need for screening and better treatment options for girls and women.
She is survived by her parents Mark and Chris McClendon of Dadeville, her brother, Matthew Carson McClendon, sisters, Lindsey M. Boozer (Jacob) and Kaylyn Ashley McClendon, her grandmother, June McClendon of Dadeville, her grandfather Larry Petty of Jackson's Gap, Alabama, a niece, Scarlett Boozer, a nephew, Hudson Boozer and several aunts, uncles and cousins. She will always be Aunt Mae Mae to Scarlett and Hudson.
She was preceded in death by her grandfather, Felix McClendon and grandmother, Norma Petty.
In lieu of flowers, the family requests memorials be sent in Maddie's honor to Cincinnati Children's Hospital Medical Center. Donations may be made online at: www.cincinnatichildrens.org/donate. Select "other" and submit Maddie's name. All gifts given to will be specifically utilized for SCCOHT research occurring at CCHMC. You may also give to the Small Cell Ovarian Cancer Foundation in Maddie's honor, or to First Baptist Church of Dadeville www.fbcdadeville.com/.
Memorial messages may be sent to the family at www.langleyfuneralhome.com.
Langley Funeral Home is in charge of the arrangements.