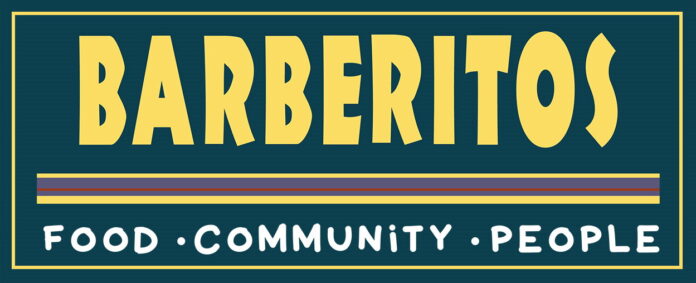 CONTRIBUTED BY WOWORKS
AUBURN —
Barberitos Southwestern Grille and Cantina, a WOWorks restaurant brand, opened its newest location in Auburn on Feb. 2. Located at 234 N. Gay St., Suite C3, the "better-for-you" brand will feature menu items aimed at offering the Auburn community unique and exciting flavor profiles and provide health-conscious guests with nutritious meals that are budget-friendly.
The restaurant is owned and operated by local entrepreneur Mark Weeks, who is no stranger to the restaurant business. Weeks began working in the restaurant industry at age 15 and throughout the years worked every position — from cashier, to waiter, to senior executive roles and now an owner of his second Barberitos location. Weeks opened his first Barberitos location in Auburn in 2018, and he said he is excited to now bring another location to the other side of town.
With his years of experience in the restaurant industry, Weeks is able to lead his staff with the understanding of what it is like to be in each role in a restaurant. Weeks was raised in Atlanta, Georgia, but after spending several years living in many different states, he decided Auburn was the perfect place to raise his five children and open his business. He is an active member of the community, coaching his children's sports teams, running concession stands for Parks and Rec and more.
Weeks said he is excited to continue bringing quality food options to the Auburn community.
"I am thrilled to be opening another Barberitos Southwestern Grille and Cantina in the Auburn community," he said. "Our goal is not only to have happy customers but happy employees. I am a firm believer that the customers' experience directly relates to the team members' experience, and I strive for quality all around. We look forward to continuing to serve the community we love for years to come."
WOWorks franchise owners come from diverse backgrounds, including existing franchise owners of different brands, various business ownership backgrounds in construction, hotels and fitness, former professional athletes and military veterans. The company has franchising opportunities available in 49 states (all states except Hawaii) and offers 25% off franchise fees for veterans and first responders.
If you are interested in owning a WOWorks restaurant brand franchise, visit https://woworksusa.com/a-place-to-invest/ to learn more.
ABOUT WOWORKS
WOWorks was formed in 2020 with a mission to help guests pursue their passions and live their best lives by serving healthy, nutritious and flavorful meals, along with its Vow to "WOW!" guest hospitality. Fully owned by Centre Lane Partners, LLC, WOWorks' portfolio consists of Saladworks, the nation's leading fast-casual salad brand; Frutta Bowls, a unique restaurant franchise serving a variety of superfood bowls, fresh fruit smoothies, protein bites and more; Garbanzo Mediterranean Fresh, a popular Mediterranean restaurant concept; and most recently, The Simple Greek, which offers a fresh and healthy take on traditional Greek recipes in a fast-casual setting. WOWorks seeks to drive explosive growth across all of its brands through a variety of channels, both traditional and non-traditional, including ghost kitchens, food trucks, grocery retail and more.