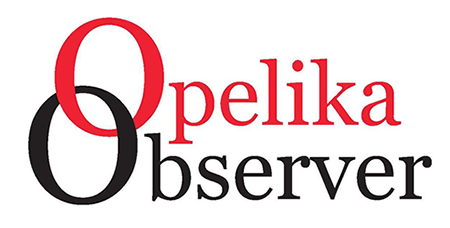 BY MICHELLE KEY
AND MEGAN MANN
The Alabama Cannabis Commission Committee held its first organizational meeting on Thursday, Aug.12, 2021.
The new law, known as the Darren Wesley 'Ato' Hall Compassion Act, was signed into effect by Gov. Kay Ivey earlier this year on May. 17. Ivey recognized the bill's author, Sen. Tim Melson for his hard work on bringing this bill to the Alabama legislature.
"Senator Melson has worked diligently on this bill and this program for many years, and I know he is proud to see it come to fruition," Ivey said.
After introductions were made, Ivey spoke regarding the tasks that the commission would be undertaking.
"Ladies and gentlemen make no mistake the task before you is big," she said. "You have your work truly cut out for you. Likewise, what you do and how you do it is mightily important, as now Alabama joins 35 other states including the District of Colombia in providing legal use for medical cannabis.
"It will be up to you, those that have been appointed by any elected leaders around the state to establish the criteria of the medical cannabis production in Alabama."
Ivey also spoke on the importance of maintaining transparency and said, "transparency and ethics are critically important to this endeavor."
After Ivey spoke to the commission, Dr. Steve Stokes was voted as chairman of the Commission Committee, and Rex Vaughn will serve as co-chairman.
Four members were appointed to a committee to find an executive director for the Commission.
The group also formed a committee to find physicians to be certified. The commission is required to have doctors ready to be certified by Jan. 1, 2022. One of the top priorities for any doctor that desires or plans to participate in the Medical Cannabis Registry and Seed to Sale system is training guidelines. Each one will be required to take a training course and pass an exam on the subject matter in order to receive certification.
Other agenda items included:
– Developing a system for nine producers to be permitted with 20% of those being a minority
– Developing a system for six processors to be permitted
– Developing a system for three dispensaries to be permitted
– Discussed the need for a permanent meeting space and the hiring of administrative staff
– Discussed various dates and deadlines as outlined in the Act
– Discussed setting up video conferencing for those unable to attend meetings in person
– Discussed a research grant to be awarded to a person or facility to research the historical perspective of marijuana and to research the effects and specs of post-operative pain management
"Within a year we are supposed to have a revenue starting and 30% of revenues will be going to research," said Stokes regarding the committee's funds for research. "I would hope that institutions like UAB, South Alabama and the other four-year institutions will start thinking about some grants."
The next meeting will take place on Wednesday, Aug. 25, 2021. All meetings after this will take place on the second Thursday of each month through the rest of the year. The critical topic of the next meeting will be continuing of the search for an executive director.
Members of the committee:
Dr. Steve Stokes — Retired oncologist, former marine, is currently on the board of trustees at USA
James Harwell — Retired in the horticulture industry, Green Thumb Nursery
Taylor Hatchett — Boozer Farms
Dr. Angela Martin — Pediatrician from Anniston, serving on the opioid task force and Office of Women's Health
Rex Vaughn — Farming industry, from Huntsville
Dr. Eric Jensen — Biochemist, veterinarian, also worked in the poultry industry
Charles Price — Retired circuit court judge
Loree Skelton — Attorney specializing in healthcare law
Dwight Gamble — Bank executive
Dr. Sam Blakemore — Pharmacist
Dr. William Saliski –—Pulmonologist
Advisory Non-voting members:
Dr. Jerry Szaflarski
Katherine Robertson — Chief Counsel for the Attorney General's office
Dion Robinson — Special Agent with the Alabama Law Enforcement
Agency.