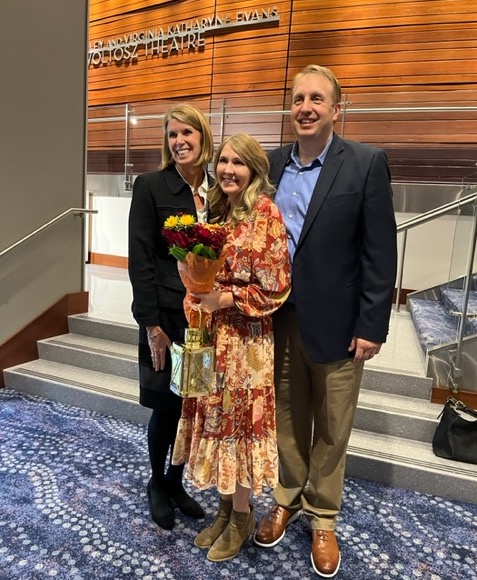 BY HANNAH LESTER
HLESTER@OPELIKAOBSERVER.COM
AUBURN —
After 19 years of teaching, Shannon Brandt said she had no intentions of doing anything else. But when a friend approached her with an opportunity to step into a position as an instructional coach or local reading specialist at Yarbrough Elementary, apparently she couldn't pass it up.
"I'd been a fourth- and fifth-grade teacher for 19 years at Wrights Mill Road Elementary," Brandt said. "Did not see myself ever leaving the classroom. I don't have an administrative degree, was not looking to be a principal or anything and the opening came up at Yarbrough — and the person who had the job before me called and said, 'Would you be interested?' And I thought my mouth was saying, 'No, not interested.' But apparently, I was saying, 'Sure, tell me more.' So I just think it was just a God thing."
Brandt has now been at Yarbrough for 10 years. But what is an instructional coach?
"I tell people that I help teachers do whatever helps students," she said. "So, primarily I guess [I'm] a support for teachers in whatever they want. So, if it's working with one child, trying to help them teach one child, I can do that — or if it's teaching the whole entire group a lesson, or if they're looking for a resource."
Although she isn't in the classroom working with students every day, Brandt said she hopes she's impacting even more students through her work now.
And she works hard to keep a good attitude.
"One of my big things that I try to pour into teachers is that everybody knows how hard our jobs are; why do we keep telling how bad they are?" she said. "And really we need to be talking about the great things in our job because we want future people to go into education, and we want the best and the brightest to be our teachers."
Brandt was one of six Auburn residents given a Lamplighter award in 2022. Each year, Auburn Mayor Ron Anders presents a few local individuals with Lamplighter awards during his State of the City address.
Typically, these awards are presented as a surprise to the recipients, who have no idea for the real reason they are at the State of the City address.
Brandt already knew Anders, too.
"He coached my youngest son's travel basketball team and was just an incredible mentor to him," she said. "Anders' son was about the same age."
The award was a surprise to Brandt. She said that her husband asked her to attend with him and actually convinced her that he would be the one winning an award.
"My husband, just a like a week and a half before, came in and said, 'Oh, my principal' — he's a teacher at the high school — 'My principal just told me that I'm being honored by Ron at the State of the City thing in a couple weeks,'" she recalled. "And I was like, 'Oh, that's amazing.' I was so proud of him."
The family and in-laws were invited. And even after Brandt received her award, she still kept waiting for her husband to receive one, too.
"Somebody asked me from out of town — they were like, 'I saw you got this award; what is it? It's called the Lamplighter. Why's it called that?'" she said. "So, I just thought back to 30 years in Auburn, because so many people have been a light to me. It just makes me think of our Christmas Eve service at church where they light one light, and it lights another. So really it was kind of a way for me to say thank you to some people who did that for me, and then to think, 'Wow, I've been around long enough that hopefully, or at least Ron sees, that I've done that for other people.'"
Both of Brandt's children will be teachers as well, so she hopes they will be a light to other lives.
"[The award] shines a light on our profession in a time when so many people are running from being teachers," Brandt said. "And I want people to know that it's important work."