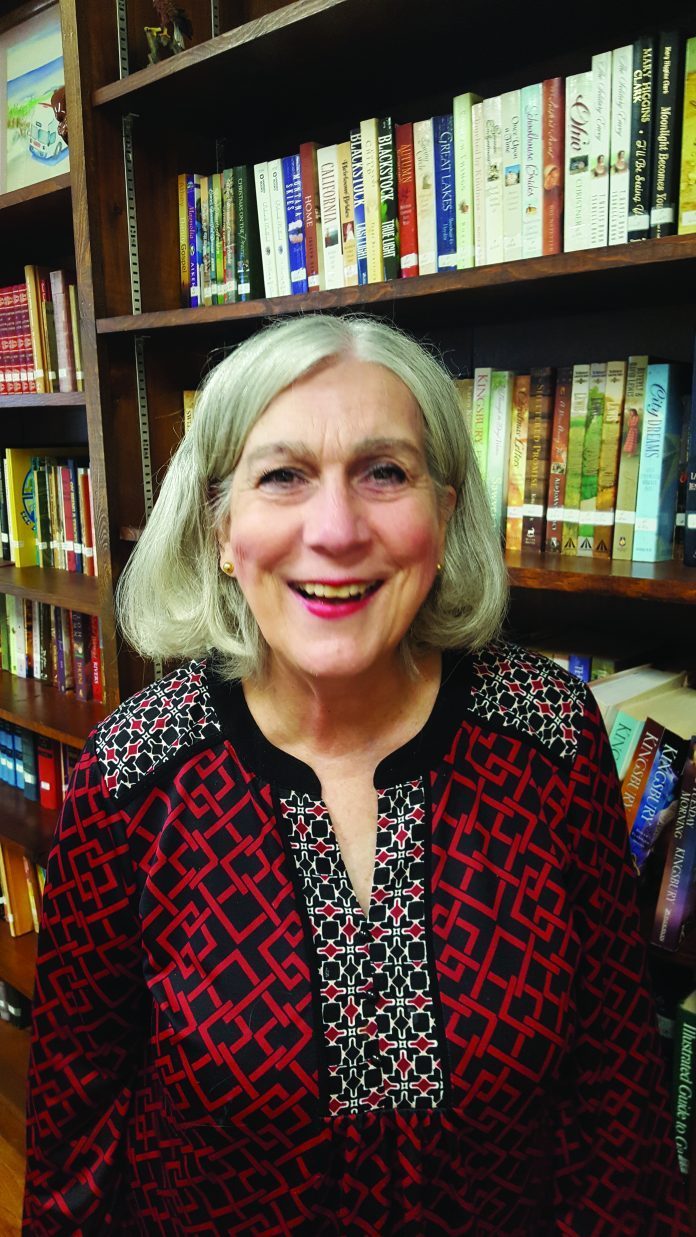 By Beth Pinyerd
Happy spring to baby boomers and senior readers. My heart is full of gratitude to God for providing different seasons for us to enjoy! Spring has arrived with its breathtaking colors and weather. We also have different seasons in our lives that we can greet with joy in our elderly years. I'd like to share a few spring benefits of growing older!
Focus on the good in life.
As we age, we have the security of life experiences to guide us on what is good and what is not. Life at times can provide us sour lemons. But we can take the sour lemons of life, sprinkle the sweetners of hope and faith in knowing things will get better, and make lemonade out of sour lemon life experiences. Too, as we age, because we haven't walked this path before, fear can enter into our daily thoughts. From the wisdom of others, fear can stand for F-False, E-Evidence, A-Appearing, R-Real. I love how Mark Twain sizes up worry and fear as saying, "I've lived through some terrible things in my life, some of which actually happened." We are reminded from this that most of the things and stuff we worry about never happens.
What is important in life.
As we age, we are given priorities in life of what is important and what is not. The "things" of this world grow strangely dim. We make choices to spend more time in relationships with family and friends. We are able to choose on how to spend our time according to our health, talents, and gifts to share with others, hobbies, and interests. The aging process helps us to let go of the insignificant and trivial concerns, and to truly focus on what is important. My elderly friends have described it to me as being comfortable and content with their lives and who they are.
Wisdom is gained.
In our elderly years we have a wiser perspective. This is because of the stockpile of circumstances and experiences we have lived through. We are able to make wise decisions based on outcomes of past experiences. At times we "older folks" want to share the answers of how to handle "life" from our perspective with the younger generation. We can mentor the younger generation but we cannot protect and live their lives for them. Like us, wisdom is gained by living through the valleys and mountaintops of life. As we age, we are able to see "The Big Picture of Life" which gives us true contentment.
You are so special!
As the greater generation, you have given your heart, time, and life to your family and community. You have served others well! Now it is time for you to reflect on self appreciation and acceptance. It's not a vain outlook, but an outlook of gratitude. Now we have the freedom and courage to enjoy how God has made us. Our true value of how we perceive life is not by what we do, but it depends on who we are within our heart and on a soul level.
On a daily basis with the dimension of wellness, we may have to give and take in some areas. We may have a day that we must give in physically, but feel "On Top of the World" emotionally and mentally. This is all part of the aging process.
Our culture truly needs to change its views on aging. As a culture, we need to honor, become knowledgeable, recognize and honor the experience of age. To my elderly friends, I want to thank you for positively modeling the acceptance of aging and meeting the challenges. We baby boomers will probably change the definition of aging as we face it ourselves.
Beth Pinyerd has taught young children in the early childhood classroom for 34 years as well as outreaching to the elderly in intergenerational settings. She has taught and outreached in the schools in Opelika and Baldwin County. She holds a master's degree in early childhood education as well as a bachelor's degree in family and child development both from Auburn University. Her husband is the late Carl Pinyerd and she has one son, Gus Pinyerd who has taught her so much about learning. Classroom Observer is here to serve the community in sharing the wonderful teaching programs in our local public schools, private schools, and homeschools. The column is provided to enrich the education of our children, youth, and families. Classroom Observer welcomes educational news, school news, pictures, and events by e-mailing her at donnapinyerd@att.net.