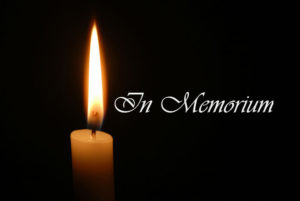 Sina May (Buffington) Hutchens, 75, died June 1, 2020, at Arbor Springs Health & Rehab in Opelika, after a prolonged illness from COVID-19.
She was preceded in death by her husband of 43 years, Willard Owen Hutchens Jr.
She is survived by family: children, Teresa McBride, Lisa Wilton (Chris), Jeffery Hutchens; sisters, Sue Lankford (Glenn), Nancy Self (James); and several grandchildren, nieces and nephews.
Sina was born in Gadsden, Alabama, on May 30, 1945, and graduated from Emma Sansom High School in 1963. She was a longtime member of Gallant First Baptist Church, Gallant, Alabama. Sina was a loving mother, daughter and wife who approached life with kindness and an incredible sense of humor. Sina loved her family but may have loved her Auburn Tigers even more.
A memorial service will be held at a future date. In lieu of flowers, please consider a donation to MANNA of Gadsden, a food delivery charity for the housebound. https://mannagadsden.org/