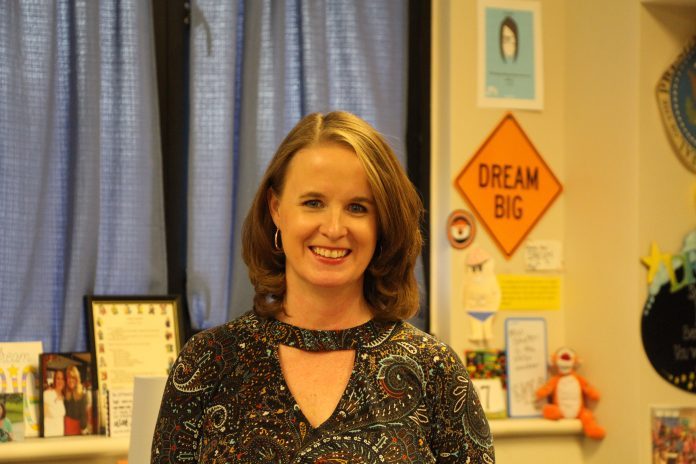 Special to the
Opelika Observer
The Jewish Foundation for the Righteous (JFR) selected 22 middle and high school teachers and Holocaust center staff from six states to participate in its 2020 Advanced Seminar from Jan. 18 to 21 in Elizabeth, New Jersey, an intensive three-day academic program that explored a number topics addressing the history of the Holocaust. One of those chosen was Opelika Middle School teacher Patricia Skelton.
For the first time ever, because of the rising wave of antisemitic incidents throughout the country, the annual seminar extended its program by one day which was devoted entirely to training teachers to combat the growing wave of hate from within their classrooms. In addition to Alabama, participants came from other states including Delaware, Florida, Georgia, New Jersey and Texas.
The seminar is an intensive graduate-level program in which a select group of educators who are already well versed in Holocaust history are given the opportunity to study more focused topics relating to the Holocaust, through lectures from renowned Holocaust scholars including Ira Forman of Georgetown University, Stefan Hördler of the Institute for Economic and Social History in Germany, Günther Jikeli of Indiana University, Robert Jan van Pelt of the University of Waterloo and Simone Schweber of the University of Wisconsin-Madison.
The program is open to Alfred Lerner Fellows, educators who have already attended the JFR Summer Institute for Teachers which is held at Columbia University.
"These educators have already shown a tremendous commitment to teaching the Holocaust in their schools, and with the rising wave of antisemitic incidents and attacks, our hope is that this conference has also provided them with the necessary tools to combat hatred and anti-Semitism from their classrooms," said JFR Executive Vice President Stanlee Stahl. "By attending this intensive, graduate level program, they have gained an even greater understanding of the history of the Holocaust, which will increase their effectiveness in the classroom and enable them to mentor other educators who teach the subject."
The seminar is made possible by a grant from the Conference on Jewish Material Claims Against Germany. This year's event also included a trip to the Auschwitz exhibit at the Museum of Jewish Heritage in Manhattan led by Robert Jan Van Pelt, the exhibition's chief curator.
About the JFR:
Since its founding, the JFR has provided more than $40 million to aged and needy rescuers – helping to repay a debt of gratitude on behalf of the Jewish people to these noble men and women. Its Holocaust teacher education program has become a standard for teaching the history of the Holocaust and educating teachers and students about the significance of the righteous gentiles as moral and ethical exemplars. For more information, visit https://jfr.org/.