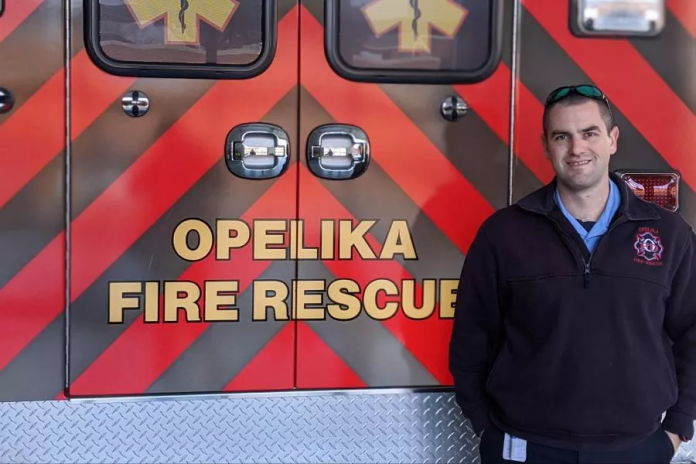 By Sara Wilson
Opelika Observer
James Hornady, a firefighter at the Opelika Fire Department and a paramedic for East Alabama Medical Center, plans to run 42 miles on May 30 to benefit Smile-a-Mile.
Smile-a-Mile is a nonprofit organization in Alabama that provides year-round programs at little-to-no cost for children who have or have had cancer, according to the organization's website.
During the last few years, Hornady has had the opportunity to participate in several events in the community that benefit Smile-a-Mile.
When asked what inspired him to get involved with Smile-a-Mile, Hornady said, "getting to know the kids and what they go through and why these kids lose their childhood."
Hornady will begin his run in downtown Opelika at 5 a.m. He will then run to Camp Smile-a-Mile, which is located at Children's Harbor on Lake Martin. While he will be the only one participating in the Smile-a-Mile ultra marathon this year, he said his hope is that more people will join in the coming years.
This marathon is helping raise money to send children to summer camp at Camp Smile-a-Mile. The cost for a child to attend this camp is $500. While any amount of money will help, Hornady said his goal is to raise $20,000. He has set up a GoFundMe account where people can donate what they feel led to give. The website can be found at www.charity.gofundme.com//en/campaign/smile-a-mile-ultra-marathon.