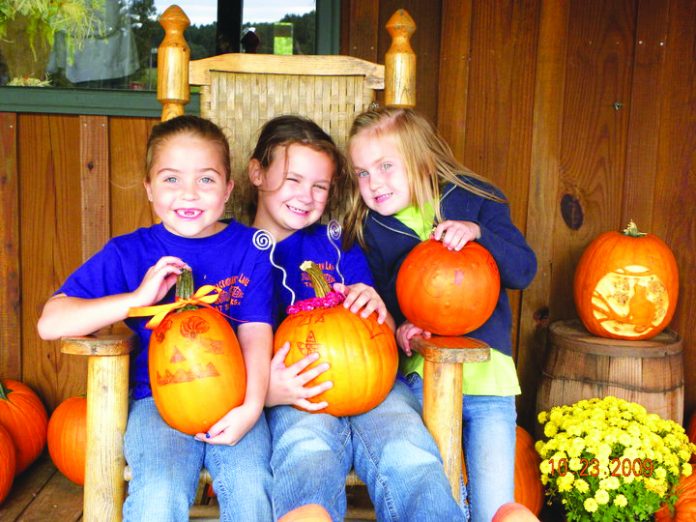 By Morgan Bryce
Associate Editor
Pumpkin patches and hayrides are just a few of the fall-themed activities offered at Lafayette's "Jack O'Lantern Lane Pumpkin Patch," which will open next month.
Owned and operated by Glenn and Tammy Morgan, the farm is entering its 12th official year of operation.
"It's a lot of time and a labor of love that goes into it, but as my husband likes to say, the reward is in seeing the smile on the faces of children who come here. There's nothing else that compares," Tammy said.
Following a field trip with her daughter Abbie and kindergarten classmates to a pumpkin patch in far-away Clanton, Tammy said she and Glenn began to discuss the idea of opening their own.
"We had the idea, with encouragement from friends and family, that our location might be a good potential location for a pumpkin patch. We decided to take a year and think about it," Tammy said. "The next year, we decided to host some students from Chambers Academy for a mock pumpkin patch, then a church group came. From there, it has just continued to grow."
The farm's strong following now draws people from all across Alabama, the Southeast and country, which is boosted by home Auburn University football games and its solid local reputation.
"We enjoy and love seeing families come back year after year, and seeing how their kids have grown. Last year, we even had a young man who used to come to the patch bring his wife and newborn … it's neat to see that this is being passed down to a second generation," Tammy said.
Besides hayrides and an extensive pumpkin patch, Tammy said there is a country store, full-fledged concession stand, inflatables, miniature train, petting zoo, pony rides and more for people to do during their weekend visit.
The farm is open by reservation only Monday-Friday, often hosting classes of children from local schools and senior citizen groups. During the week, Tammy said the focus is on exposing students to farm life, including a first-hand look at how cornmeal is made.
"We have a tractor-driven mill that grinds corn … and we offer a lot of classroom-type instruction. A lot of them have no clue where grits or corn come from, so Glenn works a lot with that and shows them how everything works so that they can get an idea of how it's all done," Tammy said.
Opening Sept. 29, the farm will stay open daily until Oct. 31, offering patrons a full month to "come and experience what Jack O'Lantern has to offer," according to Tammy.
The farm, located at 18151 Veterans Memorial Parkway, is open 9 a.m. – 6 p.m. on Saturdays and noon – 6 p.m. on Sundays.
For more information and full list of ticketing options, visit www.jackolanternlane.com, call Tammy at 334-869-554 or email jackolanternlane@gmail.com.