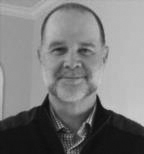 Moses was dead, the Jordan was at flood stage (Joshua 3:15) and the men of Israel needed to be circumcised (leaving them vulnerable to attack—Joshua 5). It was not a good time for Israel to invade the land of Canaan, right? It would be prudent to postpone such plans until circumstances changed and they were better prepared. It didn't matter that they had already waited 40 years, they would just have to wait a little while longer.
From God's perspective, Israel was perfectly prepared. He wanted His people to understand they were helpless without Him. If they were to enter the promised (not the earned or deserved) land—it would be through His power, not Israel's.
For the nation's part, they needed to trust God. This was called for in many ways. When they arrived at the Jordan River, flood conditions would have made it about 10 feet deep and up to 100 feet wide. The priests carrying the ark were instructed to step into the water. God told them when they did this, He would stop the river's flow, and the people could walk across while the priests stood in the center with the ark of the covenant. That was the plan.
Note that God would not stop the waters until the priests were in the Jordan.
We might think it was a simply a matter of them getting their feet wet, but it wasn't. If you've ever been in fast moving water, you know it's powerful and
dangerous. It is not easy to stay upright. Add to that, the priests were carrying the ark of the covenant, so their center of gravity would be higher than usual, they wouldn't be able to use their arms for balance and if just one them started to fall, they would probably all go down. Stepping into a flooded river under these circumstances had bad idea written all over it.
Unless God told you to do it.
The priests responded in faith. God stopped the river. The nation entered Canaan—just as He promised. Amazing how that works, isn't it?
Let's be ready when God calls us to get our feet wet.
Now faith is confidence in what we hope for and assurance about what we do not see. (Hebrews 11:1)