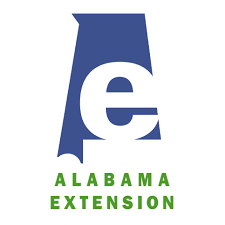 By Brittney Kimber, Justin Miller and Laura McCoy
Special to the
Opelika Observer
The Lee County 4-H Wildlife senior team won the annual Alabama Wildlife Habitat Education Program (WHEP) Contest. The team will represent Alabama in the upcoming National WHEP Contest July 14 to 17, in Junction City, Kansas.
Members of the team include Cale McCormick, Luke Cooper and Ethan Rankins. The team is coached by Nina McCormick and Gavin Rankins, Alabama 4-H volunteers.
"I am proud of our Lee County senior team. WHEP is a wonderful opportunity for students, and it teaches them to be good stewards of Alabama's natural resources," McCormick said. "This team practiced hard and put in many study hours. It is a great honor for our team to be able to represent Lee County and Alabama on a national stage."
Alabama youth work hard to prepare for the contest, participating as teams and individually.
Events require rigorous study in plant succession, species richness and diversity, communities and ecosystems, habitat requirements and also pond dynamics, among other topics.
"We had a great turnout at this year's state competition, including many new participants," Alabama 4-H Extension specialist Emily Nichols said. "The ability of these young people to demonstrate skills such as identifying animals through audio recordings of their sounds in nature or evaluating wildlife habitat at a site by looking at aerial photographs is truly amazing. Alabama 4-H is very proud of the accomplishments of all WHEP members, and we're thrilled that the Lee County Wildlife club will have their chance to shine in Kansas next month."
Local winners are listed below:
Senior Team Placements
Lee County–Cale McCormick, Luke Cooper, Ethan Rankins
Senior Overall Individuals
Ethan Rankins– Lee County
Luke Cooper– Lee County
Junior Team Placements
Lee County–Kaylee Walton, Campbell Nichols, Sarah McCormick
Junior Overall Individuals
Campbell Nichols–Lee County
WHEP is a hands-on natural resources program that teaches wildlife and fisheries management. In addition, the state contest helps Alabama youth foster an appreciation for Alabama's natural habitats. Alabama 4-H provides youth development and education as a part of the Alabama Cooperative Extension System. More than 178,000 young people participate or enroll in Alabama 4-H activities each year. For more information, visit www.alabama4h.com.
Armyworms
Fall armyworms are already making their presence known in Alabama. Usually seen later in the year, mild winter conditions and warm spring temperatures made for early development and emergence of fall armyworms.
"We had a mild winter so, everything is running a few weeks ahead of schedule this year," said Katelyn Kesheimer, an Alabama Extension entomologist. "Spring temperatures were above average which gives insects an early start on their migrations. This translates to an earlier and longer pest season."
Fall armyworms are detrimental to pastures and hay fields. Most often the damage they cause seems to appear overnight. It takes about 30 days for a female fall armyworm to develop from an egg to the point where she is ready to lay an egg of her own. Moths lay eggs almost every day. Therefore, all sizes of fall armyworm caterpillars can be found in any given field.
Many areas of Alabama are facing abnormally dry or moderate drought conditions. This is also playing a role in the presence of fall armyworms.
"Populations are often kept in check by natural enemies," Kesheimer said, who is also an assistant professor in Auburn University's department of entomology and plant pathology. "However, during hot, dry weather or drought conditions, natural enemies are less active, leaving fall armyworm populations to survive and even thrive."
Kesheimer added that the state is currently in a prime time for an outbreak.
"With the recent rain following an extended dry period, it creates favorable conditions for survival, especially of eggs and small larvae." Kesheimer said. "So, we may see large numbers of worms very soon."
It's hard to spot fall armyworm damage until after it's too late. Kesheimer said this is why scouting is so important.
"By the time you see obvious feeding damage or big worms, you've likely already lost some yield and control will be difficult," Kesheimer said. "That's why getting out there early with a sweep net to scout is the best defense we have against this consistent pest."
Kesheimer said producers should keep a sweep net in vehicles at all times. A sweep net is a good, inexpensive way to find fall armyworms when they are small. Most Alabama Extension county offices have a sweep net that you can borrow for scouting. Early morning or evening are the best times to scout for armyworms.
"Try to avoid scouting in the heat of the day. Worms will crawl down into the thatch layer to stay cool and will be more difficult to spot," Kesheimer said. "If you scout when it's still cool, you'll likely catch the armyworms on the grass blades feeding and your counts will be more accurate."
It is better to be proactive against this pest and seek control early, rather than getting revenge late. If you find armyworms, check to see how many caterpillars are present per square foot. If there are more than two caterpillars per square foot, consider applying an insecticide, cutting the hay or grazing the affected forage.
For more information on fall armyworms, visit Alabama Extension online or contact your county Extension office.
Food Friday – Live Well Alabama
This Food Friday, Live Well Alabama is cooking Skillet Spaghetti. This recipe is sure to please the whole family. One pot meals are a great way to use lots of healthy vegetables, and cleanup is a breeze.
Ingredients
1 jar pasta sauce, 28 ounces
2 1/2 cups water
1 12-ounce package spaghetti, broken in half
2 medium zucchini, peeled and diced very small
1 cup mozzarella cheese, shredded
Add cooked hamburger for a meal with meat.
Directions
In a large skillet, mix pasta sauce and water. Bring to a boil. Add spaghetti and zucchini. Stir well. Make sure spaghetti is covered by the sauce. Add water if needed. Bring to a boil. Cover and simmer for 25 minutes. Stir often. Add water if needed. Top with cheese.
Live Well Alabama
Live Well Alabama is a Supplemental Nutrition Assistance Program – Education (SNAP-Ed) initiative developed by the Alabama Cooperative Extension System at Auburn University. This initiative reaches residents across the state with research-based education.
"Our goal is to raise awareness of healthy lifestyle choices," said Sondra Parmer, Alabama Extension specialist with SNAP-Ed. "Through this initiative, we hope individuals with limited budgets will make healthy food choices and choose physically active lifestyles."
Eating healthy doesn't have to be difficult or expensive. Live Well Alabama provides numerous recipes that are simple and budget-friendly.
Live Well Alabama has additional recipes that can be found on the Alabama Extension website.