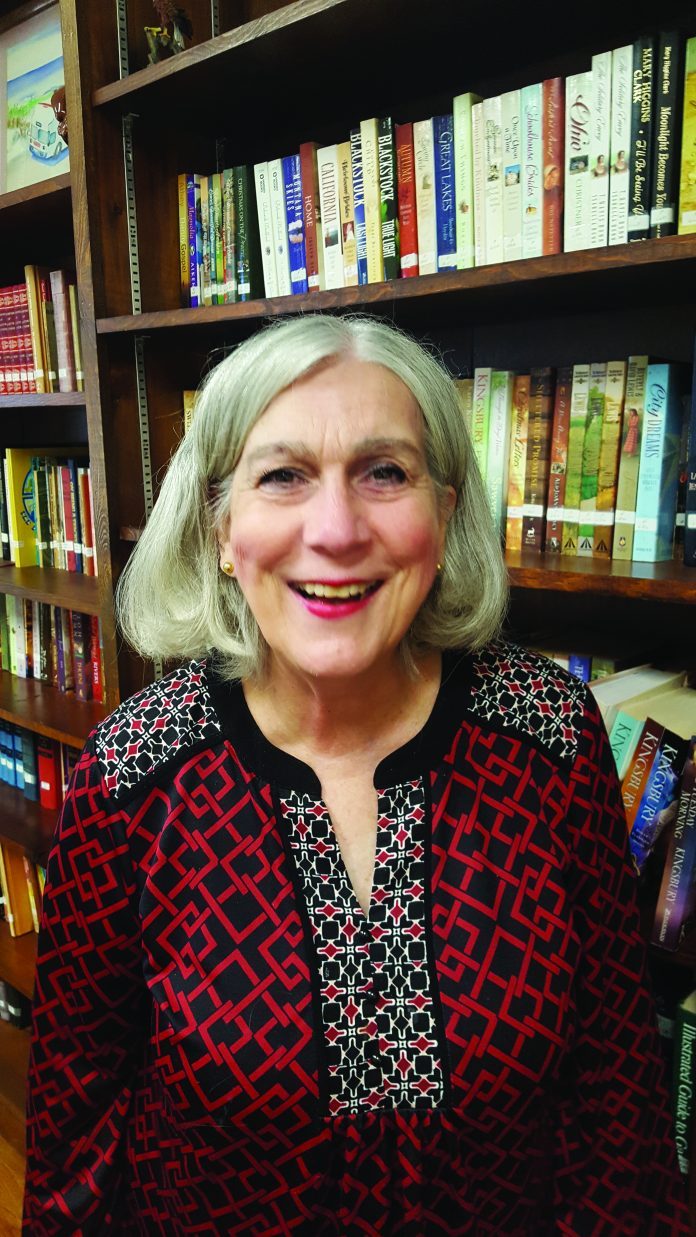 By Beth Pinyerd
Charles Dickens coins these present March days so well! "It was one of those March days when the sun shines hot and the wind blows cold: when it is summer in the light, and winter in the shade."
We are experiencing that right now as we welcome "spring bursting out all over!" Lee County offers so many nature opportunities for children to engage in, from beautiful blooming flowers, nature trails, lakes, parks, animals and insects all around! A family spending time outside in nature is such a gift to children! There is such a freedom of learning, interest and enthusiasm as young children begin to observe and explore to fulfill their curiosity.
With spring break taking place for Auburn this week and Opelika next week, nature vacation and lessons are right at your front door! I'd like to share a few activities with you that have been favorites with my early childhood students. Let's go explore! You and your child will have the excitement of learning together.
Children love to point out butterflies flitting about! In our county, we have so many different species to observe. One simple experiment you can set up that is so simple is to place little pots or even a window box with different Spring flowers such as zinnias, pansies, marigolds, etc.
By the flowers, place a saucer or shallow bowl with stones and fresh water for the butterflies to light on. I have done this observation experiment right outside my classroom window for young students to observe the comings and goings of brilliantly colored butterflies. You can do this from a child's favorite window at home. This can be an intergenerational project by placing flowers in pots or window boxes for residents in a nursing or assisted home facility to observe butterflies flitting about during the day.
Another inexpensive project that my early childhood classes have enjoyed doing is ordering a butterfly kit where the children can observe the complete metamorphosis of a butterfly's life from egg to larva, pupa and finally, butterfly. A butterfly release party is a wonderful learning lesson and memory maker! These kits can be found online for you to choose and order.
March is known for its winds! Beautifully colored pinwheels can be found in dollar stores as well as making simple pinwheels with squares of paper, pins, and straws. Simply attaching beautiful colored crepe paper streamers to toilet tissue rolls is another way to make a wind catcher.
Going out and holding up a pinwheel when the wind is blowing as well as your homemade wind catcher provides hours of joyful delight as the wind blows the pinwheel around and around and the wind catcher shows the direction the wind is blowing from. Again, this is can be used as an intergenerational project where the old and young can come together and experience the sensory enrichment of winds blowing on their faces, arms, pinwheels, wind catchers, etc.
Wind chimes too make for a musical wind song that we all love to listen to! I love the poem by Christina Rosette, "Who Has Seen The Wind?" From this poem, young children learn that we can see the wind passing by when we look at the leaves and the trees. By simply wetting their pointing finger and sticking it up in the air to feel the wind, they can tell you which direction the wind is blowing from! Watching cloud formations grow and seeing how the wind blows the clouds is another wonderful observation project for young children.
Let's not forget the free-flowing creeks we find near our homes or in parks while maintaining a high level of safety. Placing little toy boats, plastic bottles or even leaves into a creek is a good way for your child to learn about how water flows. Be sure to pick up these items after your child is done to teach them valuable lessons on recycling and keeping God's world beautiful.
Involving your child in outdoor gardening is such a wonderful learning experience. Include your little ones in helping dig holes to plant seeds or bulbs. This can be done outside in the yard or in pots.
Explain to your child that the seeds will take time to grow and that they are to observe their gardens and look for when they see green leaves and flowers pop up! I love to plant rye grass seed in either milk cartons or styrofoam cups with children. Make sure you safely punch holes in the bottom of the cartons or cups so the water can properly drain. Rye grass grows quickly and it makes a good little garden for Easter crafts and projects.
Setting up seed germination projects with large dry lima beans placed on a lightly wet paper towel in a sandwich bag then taping the bag to a window where the sun can shine on the bag enables a young child to see how plants grow from the seed. You and your child can record what you see each day.
Closely observing birds can be done by hanging up an inexpensive bird feeder close to a window where you and your child can see your feathery friends come and go to enjoy the seed, small pieces of bread or crackers that you have placed in the feeder. This is a good lesson on observing different colors of birds. Pointing out that a nest is their home is something you can carefully observe on a walking field trip around your home, apartment or neighborhood.
Our local libraries are outstanding in providing quality, age-appropriate books for young children to look at pictures of spring life. As a teacher, I love to go to the library to check out books for my preschoolers to look at. On those rainy spring days, this is an excellent avenue to engage in nature.
I hope these few teacher-tried tips will nurture families with children to enjoy nature and to explore the beautiful place we live!