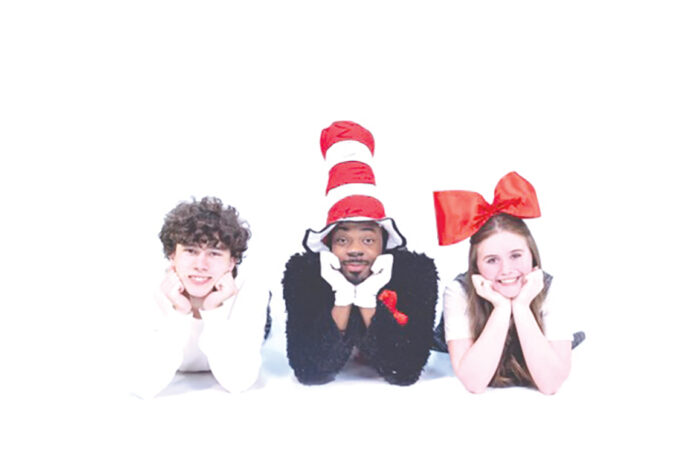 'The Cat in the Hat' to Bring Mischief, Merriment to McClure Stage
CONTRIBUTED BY
SPRINGER OPERA HOUSE
"Dr. Suess's The Cat in the Hat," will be performed at The Springer Opera House in Columbus, Georgia, March 3 through 31.
COLUMBUS, GA. —
The world's most favorite feline has set his sights on the Springer.
"Dr. Seuss's The Cat in the Hat" is bringing eclectic entertainment and hilarious hijinks for children of all ages to the Springer's McClure Stage. The production, performed as part of the Children's Theatre Season at the Springer, is a lively and engaging experience that tells the story of Sally and her brother, who are bored at home on a rainy day. When the Cat in the Hat appears with tricks and things and games to play, their day is filled with mischief, madness and imagination.
Written by Dr. Theodore Suess Geisel in 1957, "The Cat in the Hat" was an instant success and quickly became a childhood literary classic. Today, millions of young readers and fans easily recognize the iconic red and white-striped hat and red bow tie as elements of the characters' quirky costume. Along with companions in chaos, Thing 1 and Thing 2, additional characters who leap into reality onstage include an overly cautious fish and the children's unsuspecting mother, who appears via voiceover off stage. The Springer's production is directed by Maddie Tweed, who also directed the Children's Theatre production of "Dragons Love Tacos" earlier this season.
"I'm excited to share this version of Dr. Seuss's tale with audiences in Columbus. It truly feels like the book has come to vibrant, and somewhat mischievous life, on the stage," said Tweed, a graduate of Columbus State University's Theatre Department. "It's like a whimsical pop-up version of the story complete with in-your-face action that pays homage to the sentiment of the book and pulls the audience into the performance. The costumes and the set are beautifully designed in a minimalistic way that doesn't feel bare while allowing imaginations to soar."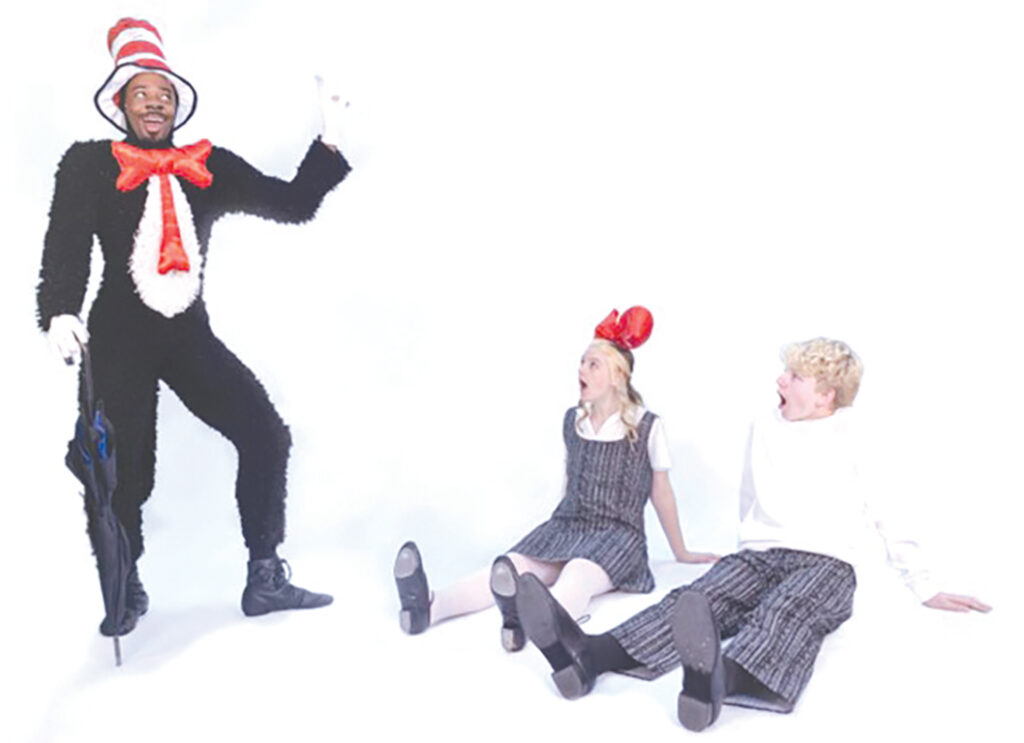 The production team includes Max Nolan Young (scenic design), Patti Jo Fenzel (props design), Julianne Slaton (sound design), Alex Allison (costume design), Katie Underwood (lighting design), Walter Pigford (technical direction) and MH Harrison (stage management).
"The Cat in the Hat" runs March 3 through 31 and includes weekday matinee Arts in Education performances that provide professional theater experiences for students at a reduced rate of admission. More information about the Arts in Education performances is available by calling 706-324-1100 or emailing education@springeroperahouse.org. Details on additional show times and tickets can be found on the Springer Opera House website, www.springeroperahouse.org.