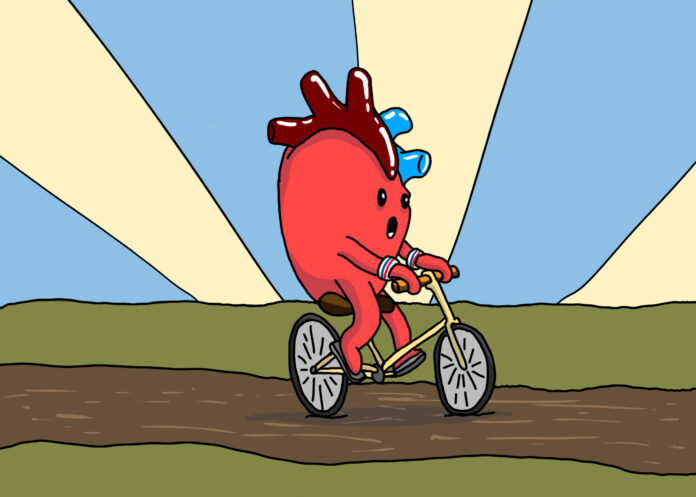 Story By Ally Shumpert
Illustration By Yates Clanton
Each year, 224 million roses are grown and cultivated in preparation for Valentine's Day, but from one heart holiday to another, it takes a lot more than a dozen roses to keep a heart healthy during the month of love.
With approximately 801,000 victims each year, heart disease is the leading cause of death in the United States according to the Center for Disease Control.
Like many other states, the state of Alabama follows this trend. 13,110 Alabamians died of heart-related diseases in 2017, making it the fourth-highest state in the number of annual heart-disease-related deaths.
Heart Disease is the leading cause of death in the United States and it is also the most preventable according to the Heart Foundation. Each February, organizations across the United States team up to increase awareness of heart health by sponsoring events, creating awareness campaigns, and encouraging increased exercise among Americans.
The campaign first began in December 1963 when President Lyndon B. Johnson declared that February 1964 would serve as the first Heart Health Month in the United States. In his proclamation, Johnson urged "the people of the United States to give heed to the nationwide problem of the heart and blood-vessel diseases and to support the programs required to bring about its solution." Thus, American Heart Health Month was born.
Since 1964, the United States has celebrated Heart Health Month a total of 56 times, but there is still work to be done. The National Heart, Blood and Lung Institute has teamed up with The Heart Truth® to put an emphasis on the importance of taking care of our hearts and bodies, in the wake of a rise in heart-disease related deaths.
Each year, the two organizations team up during Heart Health Month to encourage Americans to adopt healthy lifestyles in hopes of decreasing heart disease nationwide. This year, the organizations are asking members to participate by sharing posts on social media platforms that include the hashtag, #OurHearts.
In addition to the custom hashtag, the organizations have created day-of-the-week themes to promote various self-care items throughout the course of the month. From #MindfulMonday all the way to #SelfieSaturday, participants are asked to make heart health a regular part of their self-care routine.
The Heart Foundation said the best way to get involved during Heart Health Month is through the following five ways: wear red on National Wear Red Day, hold a fundraiser or start a fundraising campaign, donate to the Heart Foundation, increase awareness through social media and educate yourself on the seriousness of heart disease.
With so many options, participants are sure to find a way to celebrate Heart Health Month, but no matter how you decide to celebrate Heart Health Month this year, be sure to love your heart every step of the way.